10-Strike FTPrint is software that enables faster text file printing on Windows systems (95/98/Me/NT/2000). It is particularly cost-effective when used with dot-matrix and ink-jet printers, as text mode printing is faster than the graphic mode.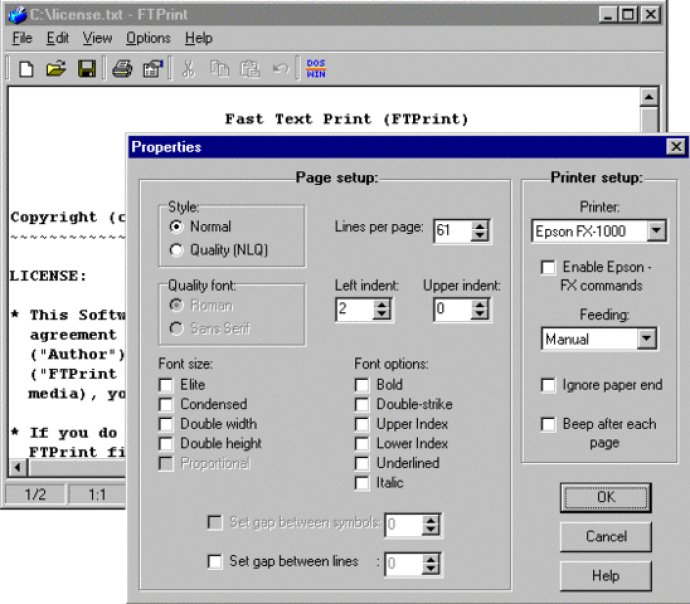 If you are looking for a way to print text files faster and more economically on your Windows 95/98/Me/NT/2000 machine, you may want to check out 10-Strike FTPrint. This software allows for text mode printing, which is much faster and more efficient than the graphics mode that is typically used.

This program can be a great time and money saver for those who have dot-matrix or ink-jet printers and need to print simple text without complex formatting. If you have documents such as source code, logs, reports, or books to print, FTPrint can get you the results you need quickly and cost-effectively.

Some key features of this software include a built-in Notepad-like editor, support for both Ms-DOS and Windows text files, various font options, enhanced Epson-FX handling, headers and footers, support for configuration files, and command-line support for automation.

Overall, if you need to print a lot of simple text files on your Windows computer, 10-Strike FTPrint can be a valuable tool to have. It offers a range of features designed to make the printing process faster and more convenient, and it can help you save time and money in the long run.
What's New
Version 3.45: bugs fixed