Nine Men's Morris is a PC game that offers an addictive combination of Checkers and Tic Tac Toe. It is a classic board game that is a must-have for gamers looking for an engaging experience.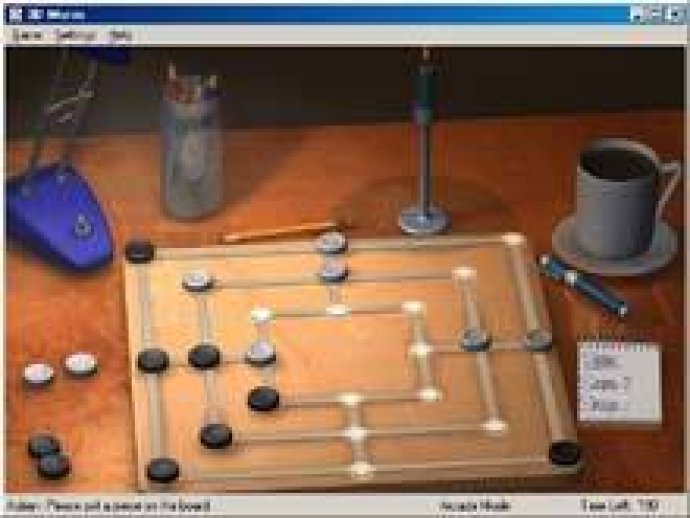 3D Morris is a new, innovative take on the classic board game Nine Men's Morris. The game offers an arcade mode that takes the gameplay into a whole new dimension, making it a fresh experience for veterans and newcomers alike.

One of the best things about the game is the variety of Internet gaming options that it comes with. The tutorial feature is incredibly helpful for those who want to learn the rules without having to read through the manual.

For players who are already familiar with Nine Men's Morris, 3D Morris offers an exciting opportunity to challenge friends and computer opponents of different skill levels.

The game also boasts three beautiful, prerendered 3D environments with over 64,000 colors each, as well as eight terrific soundtracks to immerse yourself in.

Overall, 3D Morris is the perfect choice for anyone looking for an endless amount of brain-teasing fun. If you're up for a challenge, give it a try!
What's New
Version 1.53: N/A