GSTECH 7ZIP File Password Recovery Software is a highly efficient tool for retrieving lost passwords from locked 7ZIP files. Users can quickly recover passwords for their forgotten or lost password-protected 7ZIP files. The software helps to crack 7zip passwords in no time.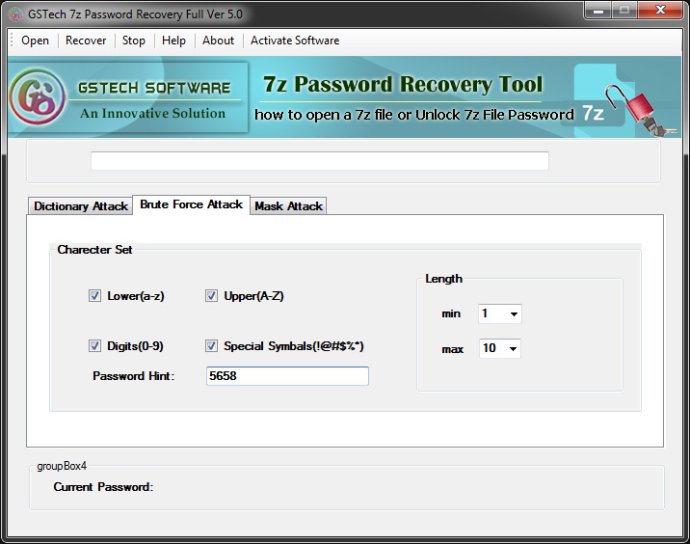 This software review is for the 7ZIP File Password Recovery Software from GSTECH. The developers of this software conducted extensive research into the needs of users before creating it. The software is designed to cater specifically to IT users who work with multiple applications and generate large volumes of files on their computers.

The 7ZIP application is useful for compressing files into a single ZIP to save on system space, and it includes a password protection feature. However, if a user loses or forgets their password, the files may be at risk of unauthorized access. This is where the GSTECH 7ZIP password recovery tool shines.

The software has three methods - Brute Force Attack, Dictionary Attack, and Mask Attack - to try every possible password combination to recover the lost password. The software can recover passwords quickly and efficiently, without causing damage to the internal 7ZIP files.

GSTECH 7ZIP File Password Recovery Program offers two versions: a NO COST DEMO which allows users to test the software's capabilities by retrieving the first three characters of the password; and the FULLWARE version, which enables users to recover the complete password at an affordable cost.

Overall, GSTECH 7ZIP password recovery tool is a reliable solution for reclaiming lost 7ZIP passwords. It is easy to use, and its quick password recovery feature is perfect for those who have lost passwords by mistake or otherwise. The software is available at a very affordable price, making it accessible for all kinds of users.
What's New
Version 5.0: Minor Updated GSTechSoftware 7ZIP File Password Recovery- Unlock 7Zip file of all supported versions
Version 1.0: Minor Updated GSTechSoftware 7ZIP File Password Recovery- Unlock 7Zip file of all supported versions