Abylonsoft provides encryption software with two-way encryption capabilities. The software's free READER-Version can effortlessly decrypt, verify, and unpack SME files. It can be accessed via the right mouse button in File Explorer.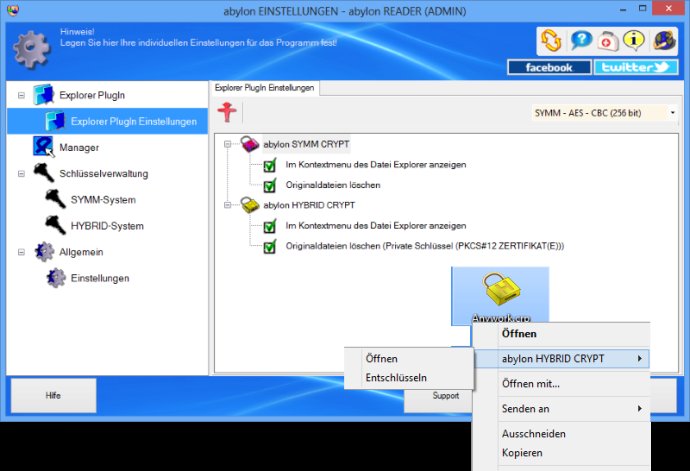 If you're on the hunt for dependable encryption software, abylonsoft's product is certainly worth your attention. This solution sets itself apart from single-direction encrypting options by making it simple to verify, unlock, and de-pack SME files.

One of the distinctive attributes of abylonsoft's software is the complementary READER-Version, which handles a diverse array of file extensions, encompassing both Symmetrical Encrypted options like CR2 and Asymmetrical Encrypted alternatives such as CRP, PK7, P7M, VSP7, ASC, TBE. The tool also supports Signed files like P7M, VSP7, TBS, SGN, and Digital Envelope Files like SME.

Accessible with just a right-click within the File Explorer, these functions allow you to safeguard your data and work with ease. In addition to these fantastic features, the software comes with an integrated certificate manager, and a module to create self-signed certificates that leave a lasting impression.

Gone are the days of worrying about public keys. abylonsoft's encryption solution automatically saves public keys, and supports a wide variety of smart cards and USB tokens. Altogether, this comprehensive encryption software provides peace of mind when it comes to protecting sensitive data.
What's New
Version 23.60.1: New fetures, see https://www.abylonsoft.de/versionshistory.htm?s=READER
Version 15.90.1: N/A