X.509 v3 allows easy creation of self-signed test certificates for private use, while our tool helps encrypt data quickly and securely for data protection.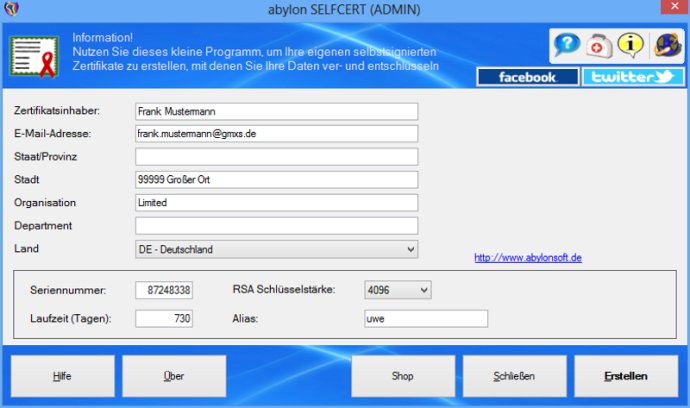 Looking for an efficient software tool that can help you with creating self-signed test certificates for private use? Look no further! Our software is the perfect solution for you! With this tool, creating a certificate has never been easier, and you can quickly encrypt your data with it as well.

Our software tool offers a wide range of features that you will love! This includes the generation of self-signed X.509 v3 test certificates. What's more, the software tool provides automatic installation after the certificate generation, making the whole process easy and stress-free.

Another great feature of our software tool is that it allows you to customize fields such as owner, email, country, city, organization, and department. This ensures that each certificate created has a unique identity. With key sizes ranging from 512 to 4096 bits, you can trust that your data is secure.

Our software runs for up to 9999 days or approximately 27 years, giving you peace of mind knowing that your certificates will remain valid for an extended period.

Overall, our software is an excellent choice for anyone looking to create self-signed test certificates with ease. It's functional, efficient, and gives you all the features you need to create certificates that are unique and secure. So, try it out today and see how it can help you!
What's New
Version 23.60.1: New fetures, see https://www.abylonsoft.de/versionshistory.htm?s=SELFCERT
Version 15.90.1: N/A