Actual Rar Repair is a powerful tool to repair RAR archives with full automation, batch mode, multi-volume archive recovery, and ability to fix any size of RAR files. A necessary addition to your software collection for successful file recovery.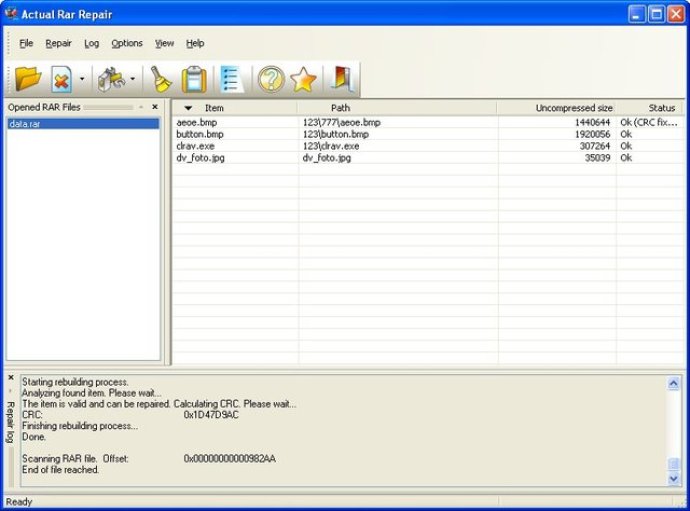 Actual Rar Repair is an impressive software tool designed for those who need to repair corrupt RAR and SFX archives of all versions. Its clear, intuitive user interface adds to its attraction, making it a breeze for users to operate. Actual Rar Repair stands out for its automatic mode of operation, which can handle rar repairs and relieve users of technical headaches.

With its batch mode, users can recover a group of rar files with a single click, making it an efficient and speedy process. Users will also be pleased to know that Actual Rar Repair can recover rar files of any size, and any number of volumes can also be repaired without any difficulty.

In a nutshell, Actual Rar Repair is an excellent software tool that can help users recover corrupted RAR and SFX archives in a timely and efficient manner. With its powerful features and simple operation, it is an ideal choice for anyone looking for a tool to repair RAR archives with ease.
What's New
Version 3.0.1: N/A
Version 2.0.1: Some minor improvements and fixes.