This screensaver features an enticing slideshow of Alicia Rhodes, a renowned adult actress known for her bold performances in anal, group sex, and interracial scenes. With sleek visuals and immersive background music, it offers a superb viewing experience.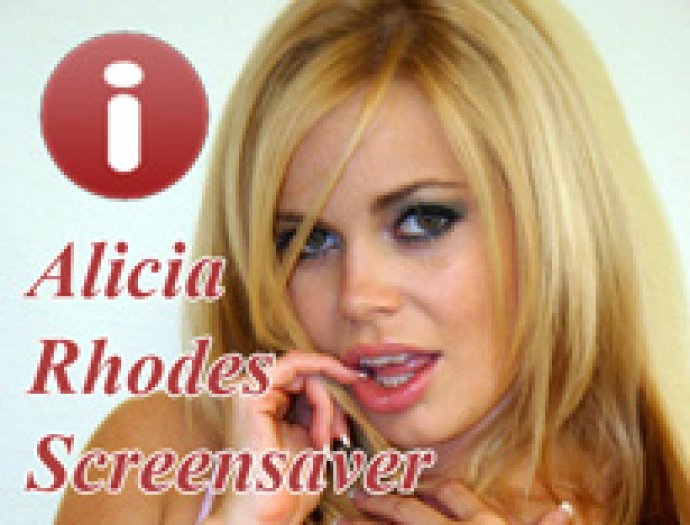 If you're searching for a high-quality screensaver to spruce up your desktop, look no further than our Alicia Rhodes screensaver! This exciting slideshow features a selection of sexy photos of the famous adult actress, all set to sensual background music.

Alicia Rhodes is a well-known star in the porn industry, hailing from England and renowned for her anal, interracial, and group sex scenes. With her large natural breasts and captivating presence on screen, Alicia commands attention with every performance. Born in Manchester on September 8, 1978, Alicia has been enamored with large breasts since childhood, citing Samantha Fox as her idol.

Before entering the porn business, Alicia tried her hand at hairdressing and hairstyling. Her career in porn began with bukkake scenes, but she quickly moved on to more explicit films and has since become one of the industry's top performers. Alicia is notorious for her use of filthy language and indulgence in fetish scenes, but her contributions to the industry have not gone unnoticed - in 2004, she received the Award for Best Female.

Our free Alicia Rhodes adult screensaver showcases this sexational superstar in all her glory, highlighting her best moments on film. Don't miss out on the chance to enjoy this stunning slideshow on your desktop!
What's New
Version 1.0.0.: N/A