Achieving high-quality engravings can be expensive and time-consuming, especially without proper training. Suitable engraving software can minimize costs and learning time, making the engraving process more accessible for both professionals and enthusiasts.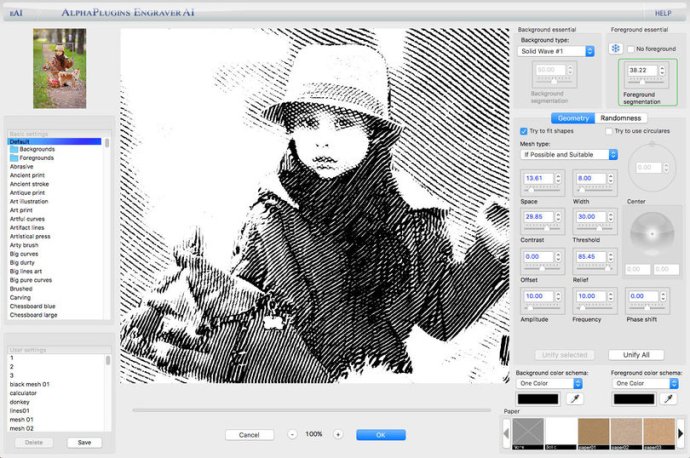 If you have ever worked on quality engravings, you know that it can take up a lot of time and resources. Not to mention the need for expert training to achieve the professional level of engraving. What if there was a product that could cut down on both time and money while still delivering excellent, handmade quality? That is where AlphaPlugin's latest tool, The EngraverAI, comes in.

This plug-in tool filter for Adobe Photoshop has been designed to engrave professionally and efficiently, producing perfect engravings that look handmade. The EngraverAI makes use of real artificial intelligence and neural networks, making the experience of using it hassle-free.

The EngraverAI is an impressive product that creates authentic and inspiring art in a fraction of the time it would take to set up your workspace. So, whether you are a seasoned professional or just starting, the EngraverAI guarantees results that will leave you wondering if it was done by the tool or a seasoned expert.

The AlphaPlugins EngraverAI is a high-intellectual plug-in for Adobe Photoshop CCXX, allowing its users to convert pictures into impressive and realistic-looking engravings. The best part is that it eliminates the need for the time-consuming and expensive task of doing it all manually. Therefore, if you are tired of spending too much time and resources on hand-made engravings, it is time to give EngraverAI a try.
What's New
Version 1.0: brand new release