Transform your computer into a cutting-edge spectrum analyzer with advanced features using this software. It surpasses the capabilities of any independent hardware unit.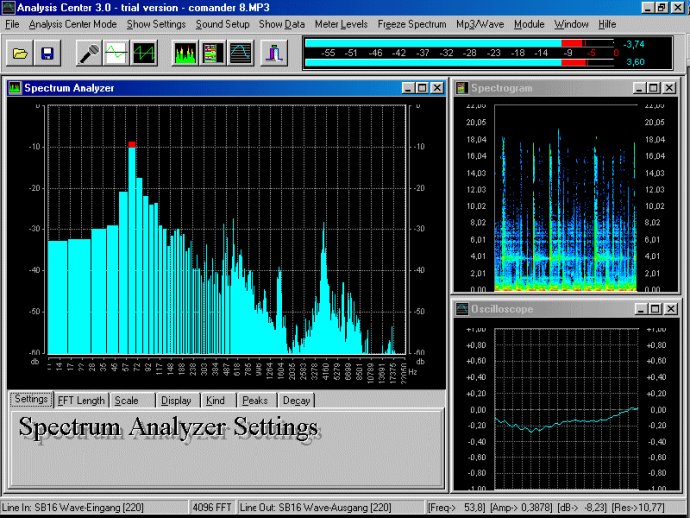 The PAS Analyzer is an impressive software that transforms your computer into a modern and advanced spectrum analyzer. With features that surpass any standalone hardware unit, this software provides a more efficient means of displaying analyzer measurements compared to LED or LCD bars. Plus, utilizing standard computer functions, the PAS Analyzer can store personal settings or analyze pre-recorded audio data.

The flexibility of this software was a top priority during development. To boost versatility, the software includes its own test tone oscillator. The oscillator signal feeds the outputs while the analyzer is connected to the soundcard's input. The oscillator offers more than a 1 kHz sine wave, such as various waveforms and noise. In the Compare Mode, the signal chain's quality is continuously evaluated by checking the output against what's coming in at the input sockets.

The PAS Analyzer offers many practical uses in real-life situations. For example, it can be used to identify and eliminate room modes and for sound reinforcement.

Overall, the PAS Analyzer is a valuable tool for anyone looking to utilize the full potential of their computer for advanced audio analysis.
What's New
Version 2022: Logarithmic amplitude scaler: -60dB