Animation & Dance software features computer-animated video clips for classical dance steps and popular dances like Salsa and Tango Argentino. Discover step combinations for Standard and Latin dances with this program.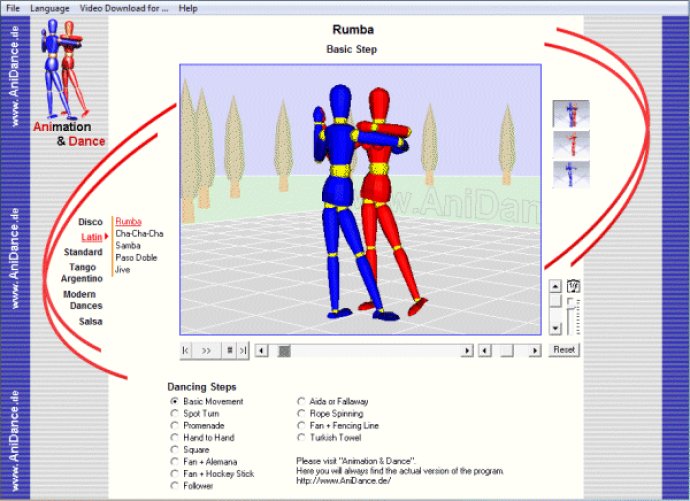 If you're an amateur dancer or sportsman looking for a way to remember some classical dance steps, look no further than Animation & Dance. This software boasts a selection of computer-animated video clips featuring a range of dance steps, from Standard and Latin dances to popular forms like Salsa and Tango Argentino.

With Animation & Dance, you can build your own figure sequences and practice your moves until they become second nature. The selection of dance steps even provides a basis for earning awards from national dancing organizations.

Of course, it's important to note that Animation & Dance is not a substitute for professional dancing lessons. Self-confidence, nonchalance, and elegance of motion are the result of regular practice and interpretation of music with a dancing partner. However, if you're looking for an affordable and convenient way to supplement your dancing education, Animation & Dance is a great choice.
What's New
Version 2.0.120: N/A