ANVSOFT DVD to iPod Converter quickly rips DVD movies to iPod video MP4 files. With faster speed and easier usability, enjoy your favorite movies on your iPod easily.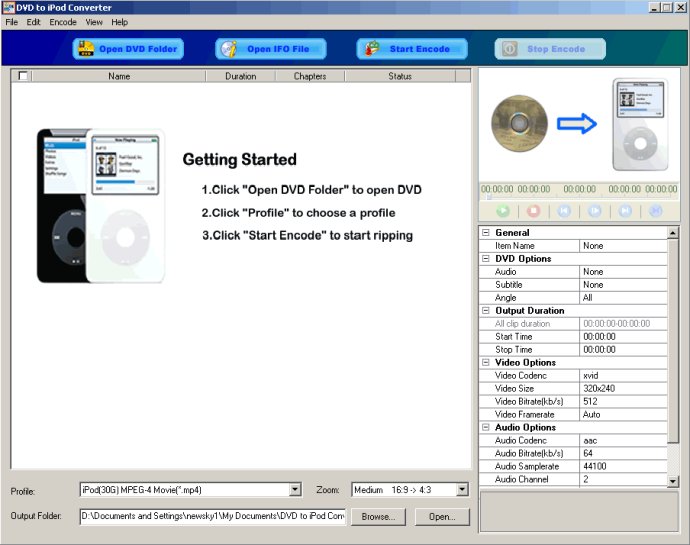 ANVSOFT DVD to iPod Converter is a must-have for Apple iPod video owners who prioritize quality and efficiency. This software tool greatly simplifies the process of ripping DVD files and converting them into iPod-friendly MP4 (MPEG-4) formats.

One of the most impressive features of this super DVD ripper is its ability to convert DVD to iPod at an incredibly fast pace. You can now put your entire DVD collection on your iPod in no time. Its easy-to-use interface and rich options give users flexibility when it comes to customizing their DVD video files.

Whether you want to convert a specific segment of a DVD movie file or select target subtitles and audio tracks, this software can meet all your needs. Additionally, you can even convert iPod DVD videos by custom file size, which greatly allows for user control over the output format.

Overall, ANVSOFT DVD to iPod Converter is a top-performing software tool that ensures the highest quality of output every time. You can rest assured that converting DVD movies to iPod Video has never been easier or faster than it is with this software. With just a few clicks, you can now enjoy your favorite movies on your iPod anytime, anywhere.
What's New
Version 1.00: N/A