AOL Backup Tool transfers AOL email backups to other email clients, including attachments and properties, while preserving the folder hierarchy. Its advanced features make it an efficient choice for email migration.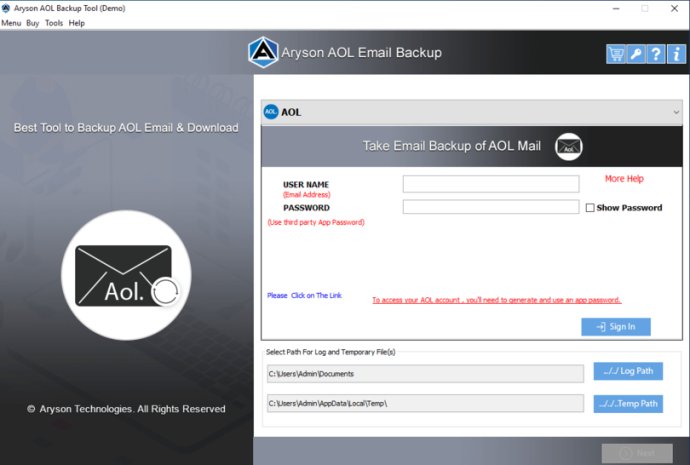 The AOL Backup Tool is a game-changer for email backup software. Installation is a breeze, and users can easily save their AOL mailbox data to their hard drive. Besides allowing for the backup of AOL email accounts, this software provides a broad range of options for backing up AOL emails. Options include backup to PST, OST, EML, MSG, PDF, EMLX, MBOX, and other file formats.

To make backup even more efficient, a date range filter is included. Users can select the time period from which they want to backup their AOL emails further. The tool also allows users to back up their AOL mailbox to a specific folder of their choice. To keep the mailbox uncluttered, the software can delete emails from the server after the AOL email backup.

AOL backup software provides a safe and swift utility for users who switch from AOL to Gmail. With this software, users can migrate email from AOL into Gmail with ease. The software offers a demo version that enables users to back up AOL mail for up to 50 emails for free.

Users can also benefit from the software's ability to quickly transfer emails from AOL into Live Exchange and IMAP. The AOL Backup Tool is a proficient Windows-based utility that takes the email backup of AOL accounts in all versions of Windows, including Windows 10 and earlier versions.

In summary, this software is an effective and efficient tool for anyone in need of email backup from an AOL account. With its user-friendly interface, advanced features, and broad compatibility with different Windows versions, the AOL Backup Tool is a must-have for any AOL users.
What's New
Version 21.7: Make some changes to enhance software performance.
Version 1: New version Updated