Mac Bulk SMS software is compatible with all Mac versions and enables the transmission of multiple SMS messages using a USB modem. The software facilitates the sending of local, national, and international text messages from a computer without requiring data roaming.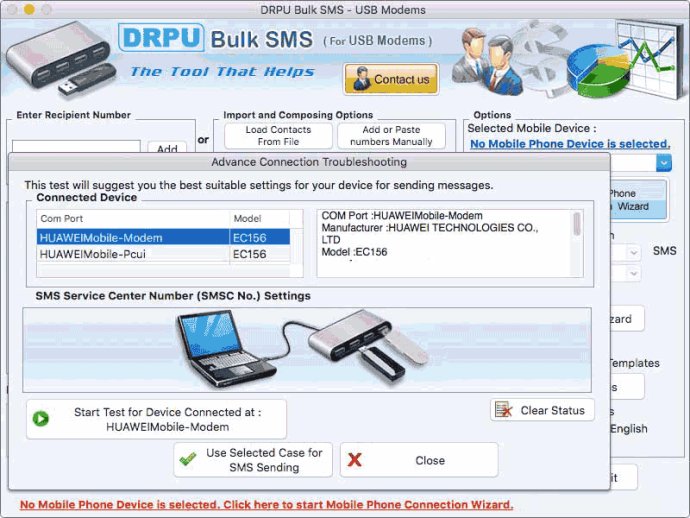 This software is a useful tool for businesses looking to conduct SMS marketing campaigns. It allows users to create job alerts, notifications, and group messages, among other features. By connecting multiple USB modems to a computer, the software can select the appropriate phone number to transmit messages to multiple people at once.

One of the most notable features of this software is that it does not require an internet or WIFI connection to transmit unlimited messages via PC. Users can create bulk SMS using an excel or text file, or by manually adding content to the Mac SMS software. Additionally, the software is user-friendly and supports non-English Unicode characters.

The software also has several features to ensure that messages are transmitted efficiently. It enables users to skip duplicate contact numbers and allows messages to be excluded from the list. Additionally, the software supports USB modems compatible with all versions of Mac machines, and it provides a time-delay feature for transmitting messages.

To use this software, users need to download and install it on their computer or laptop. Once installed, they can connect the USB modem and install the appropriate driver software. They can then add contact numbers either individually or in bulk by loading an excel file. After creating the message content, users can press the send button to transmit unlimited messages in the software.

Overall, this software is a useful tool for businesses looking to conduct SMS marketing campaigns efficiently and effectively.
What's New
Version 8.0.3.4: Added Support for Latest Mac OS X, MacOS and all other Apple Mac Operating System Updates. Added Support for High DPI resolutions Compatibility. Added new Bulk Text Messaging Technology. Added additional Features to import contacts or messages from Excel Sheets.