Appnimi PDF Unlocker is a software that can locate passwords for encrypted PDF files. It has the capability to recover even the most intricate PDF passwords.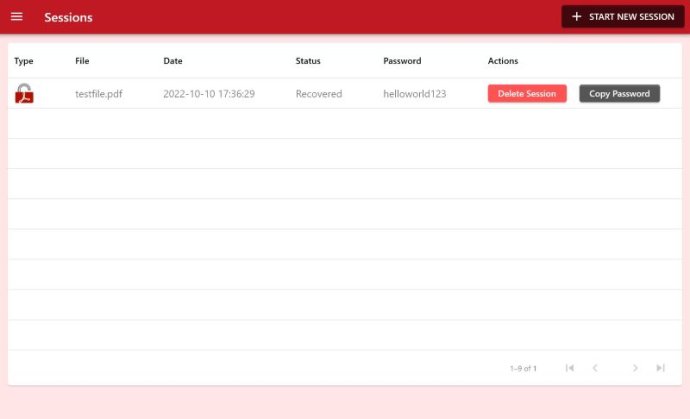 If you're looking for a reliable PDF password recovery tool, Appnimi PDF Unlocker might just be what you need. This software is specifically designed to help users search for passwords of protected PDF documents, and it's known for being one of the most efficient tools out there.

One of the best things about Appnimi PDF Unlocker is how easy it is to use. You don't need any prior technical knowledge or skills to operate this program. Plus, it doesn't require Adobe Acrobat software to function. Even a normal user who has forgotten his/her password can easily use this software to recover their lost PDF password.

Appnimi PDF Unlocker uses a powerful Brute Force algorithm to search for the password of the protected PDF. This means that it will leave no stone unturned in the search for your password. It can also be used by forensic engineers to recover encrypted PDFs that contain valuable data.

One of the most exciting features of Appnimi PDF Unlocker is its wizard-based user interface. This interface allows users to set parameters easily before starting the recovery process. This makes the recovery process smoother, faster and more efficient.

Another notable feature is the Session History tab. With this new feature, you can now see previously recovered passwords on the home screen. This feature is particularly helpful if you're dealing with multiple password-protected PDF documents.

Overall, Appnimi PDF Unlocker is a reliable tool that does what it promises. If you're struggling to access password-protected PDF files, this software is definitely worth a try. With its user-friendly interface and powerful password recovery algorithms, you can rest assured that your PDF files are in good hands.
What's New
Version 5.0.0: * Speed now reaching more than 1 Million Passwords per Second
* Wizard based interface added.
* Session History - New feature with which you can now see previously recovered passwords on home screen