Run any program as a Windows Service with automatic startup and background operation. No interruptions or manual supervision required.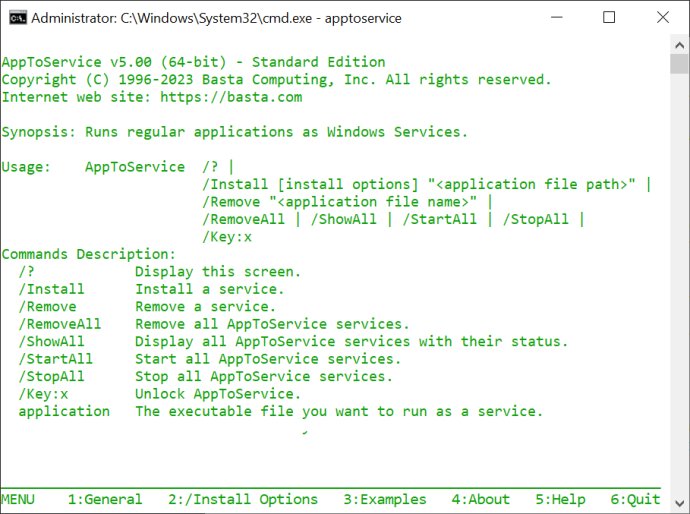 AppToService is a great Windows Console application that provides users with the ability to transform any application into a Windows Service with ease. This means you can run anything from programs, scripts, batch files, shortcuts, and other kinds of applications as Windows Services. With AppToService, users can take advantage of various benefits of Windows Services.

One of the best aspects of using AppToService is that it enables users to start their application when their computer boots up without any interaction or login from them. Additionally, users can run their application comfortably and discreetly in the background with no user interference. Moreover, their application will continue to run even through logoff and logon sequences, thanks to AppToService.

AppToService brings an added level of security for users by allowing them to run their application under a specific user account. That way, their application remains protected while running in the background. In case of failure, AppToService will automatically restart the user's application, ensuring it remains functional.

AppToService features an easy-to-use interface and even provides a detailed help guide filled with examples and tips, making it beginner-friendly. Whether you are an IT professional or someone who wants their app to run like a service, AppToService makes it happen, so you don't have to keep wishing to achieve this. Go ahead and turn your application into a service with AppToService today!
What's New
Version 5.00: Overhauled client application management to handle multiple processes.
Added process priority class options.
Performed stability and performance improvements.
Version 4.43: Maintenance release.
Version 4.41: Maintenance release.