A logic arcade game based on Lines that is both interesting and addictive for adults and children. It helps to spend time effectively and enjoyably.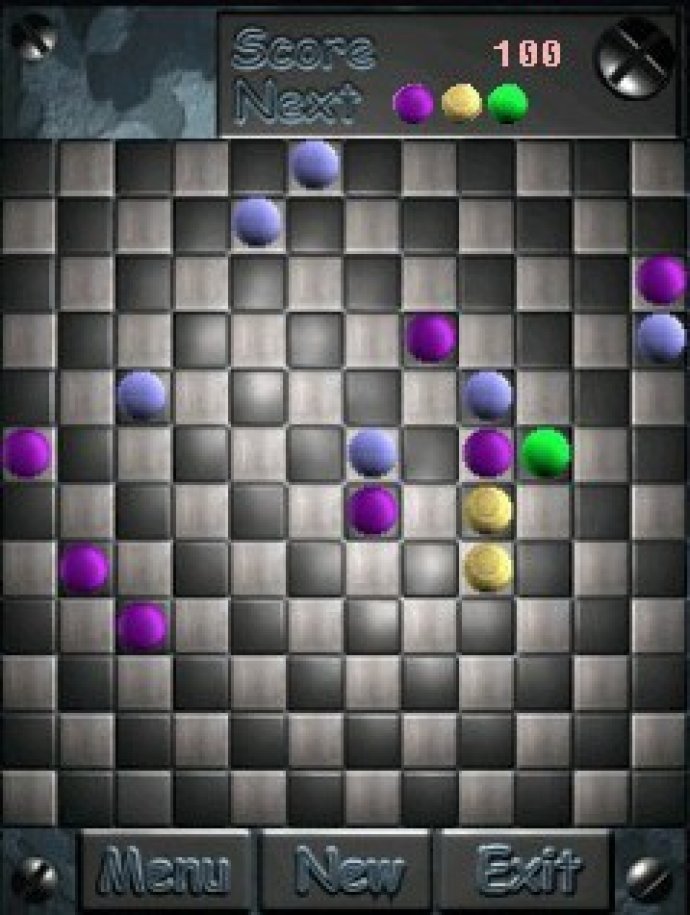 This software is a logic game that takes place on a 12x12 board with colorful balls. The main objective of the game is to clear the field by forming combinations of at least 5 balls of the same color. Every time a combination is not formed, three new balls are added to the field. If a player successfully removes a color, it won't appear again.

To move the ball, users must click on it and then click on the desired location. However, the ball cannot be moved if other balls are blocking its path, and there are no empty squares available to pass through.

The software offers four game modes to cater to different preferences: Arcade Lines (similar to Classic Lines), Timed Lines (practice your quick reaction), Classic Balls (an interesting and original take on the old game) and Timed Balls. Additionally, the game includes three skill levels to allow players to continually improve their mastery.

The registered version has several advantages including the absence of a nag screen, access to all four game modes, and the ability to choose from three skill levels. Players can download and try this game for two weeks for free, making it a great present to have.
What's New
Version 1.2: N/A