This PC game features stunning HD video of six female models adorned in realistic body-painted clothing. With an intuitive interface, players can easily navigate through the interactive card game.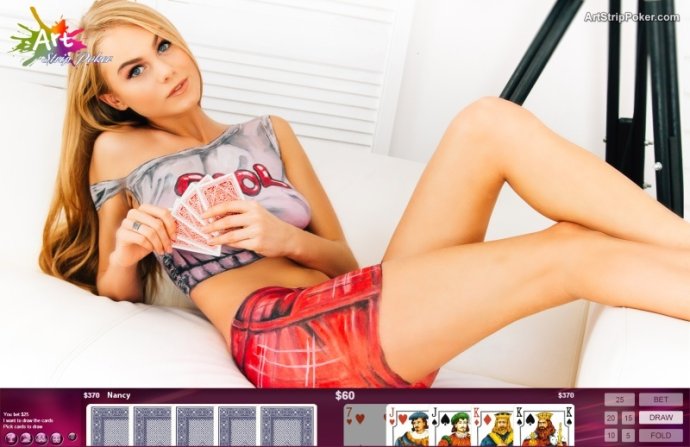 Art Strip Poker is a HD interactive video card game that is perfect for PC users who love to appreciate the beauty of art and models. The game has two sets featuring a total of six stunning female models adorned in masterful body art clothing that is both realistic and captivating. What's especially impressive about the game is that even the underwear is painted on, providing a stimulating illusion of real clothes.

Body painting fans will adore watching the seamless transformation from one piece of clothing to another, which is mesmerizing to watch. Moreover, interacting with the models is an experience in itself, as they can talk and flirt with you, providing a lifelike and addictive gaming experience.

Unlike real poker, Art Strip Poker doesn't have any tangible wins, but beating a seductive and beautiful interactive girl is an exciting and pleasurable experience in itself. The game's interface is straightforward to use, and it's available in ten different languages, including English, Spanish, German, French, Czech, Dutch, Italian, Polish, Portuguese, and Russian.
What's New
Version 1.16.0.163.2: new release
Version 1.16.0.163.1: new release
Version 1.16.0.163.0: new release
Version 1.16.0.163: new release
Version 1.16.0: new release
Version 1.16: new release
Version 1.15: new release
Version 1.14: new release
Version 1.12: new release
Version 1.11: new release