Aryson Import PST to Office 365 Tool is a sophisticated solution for effortlessly transferring Outlook PST files into Office 365 email. It guarantees straight forward migration without data loss and can transfer files into a range of alternative email clients and file formats.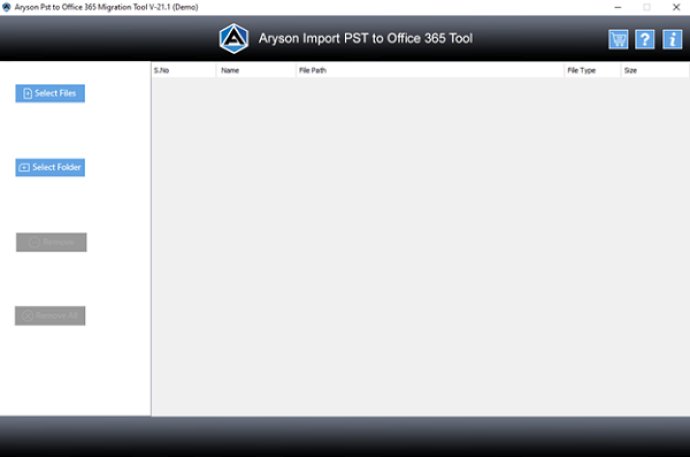 Aryson Import PST to Office 365 Tool is a top-of-the-line software that can convert Outlook PST files to Office 365 email client with ease. It also allows migrating PST files to Live Exchange Server. Users can choose or select multiple PST files at once to convert the files effortlessly.

The software offers to convert Outlook PST into various file formats and email clients like EML, MSG, EMLX, MBOX, PDF, Yahoo, Thunderbird, Gmail, among others. One of the most convenient features of this software is the ability to convert files in bulk. Users can view the contents of the Outlook PST files before starting the process of migration and selecting files according to their needs.

The Aryson PST to Office 365 Migrator Tool has an excellent feature where users can assign Impersonation Rights Attribute, which is important in transferring PST files to Office 365. This feature allows the user to check and include sub-accounts in the migration process. Users can see all the child accounts and select which ones to include in the migration process.

Another advanced feature of this utility is the Mail Filter Option, where users can mark the date range from the start to the end of the migration process. This feature allows users to select files for migration between the start and end dates they wish to convert.

The software has a separate feature where users don't need to think about where to save the files after exporting them. It saves the files in default folders. The software also removes duplicate emails, making the conversion process much more effortless.

In conclusion, Aryson Import PST to Office 365 Tool is one of the best software for users looking to convert PST files to Office 365 email client or Live Exchange Server without any hindrance. It offers advanced features, including mail filtering option and impressive Impersonation Rights Attribute. This software is a must-have for individuals who value efficiency and simplicity.
What's New
Version 21.1: GUI and Security Update