Aryson OST Viewer Tool is a feature-rich software that lets you view and access OST files without MS Outlook. It also supports corrupt files and enables you to save data in multiple file formats. Perfect for those who need to access OST files without installing Outlook.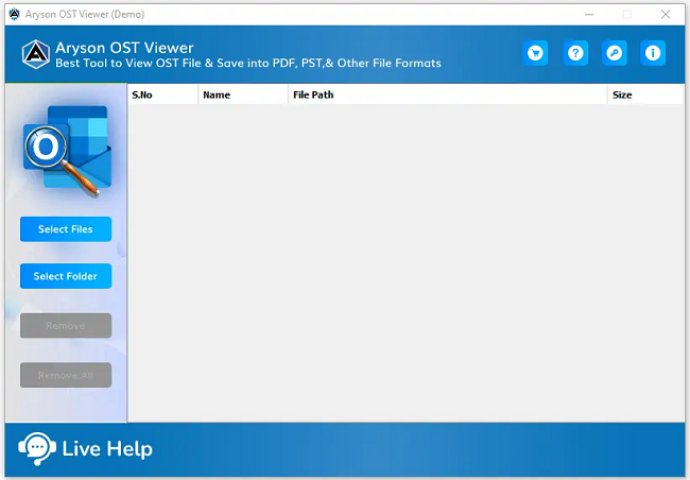 If you're looking for a reliable OST viewer and converter, look no further than Aryson OST Viewer. This software is highly recommended and has a range of features that make it a versatile and efficient tool for viewing and converting OST files.

One of the best things about this software is that it doesn't require MS Outlook or an Exchange account to view OST files. Users can easily view both damaged and healthy OST files without altering any data. This includes contacts, calendars, attachments, and more.

Aryson OST Viewer also includes three different modes of recovery that can fix various levels of OST file corruption. These modes include Standard, Advanced, and Deep, and all provide risk-free recovery of corrupt OST files.

One of the most useful features of this software is its advanced Preview feature. This allows users to view repaired OST files before saving them locally. Additionally, users can view and add multiple OST files at once without any file size limitations.

Other features of Aryson OST Viewer include the ability to save repaired OST files in various formats (like TXT and HTML), an encryption feature to secure Outlook OST files, and 100% success results with preserved data hierarchy.

The software is compatible with both 32-bit and 64-bit operating systems and has a user-friendly GUI that runs smoothly on all Windows versions. It's also suitable for all Outlook versions from 2003 to 2019.

Whether you're a technical user or not, Aryson OST Viewer is a great tool for viewing and converting OST files. And with a demo version that allows you to view and convert up to 50 emails per folder for free, you can try it out before committing to a purchase.
What's New
Version 22.12: Supports all versions of MS Outlook