Ashampoo Photo Optimizer FREE is a free photo editing software that provides automatic enhancement features and additional tools to crop, rotate, print, and resize images.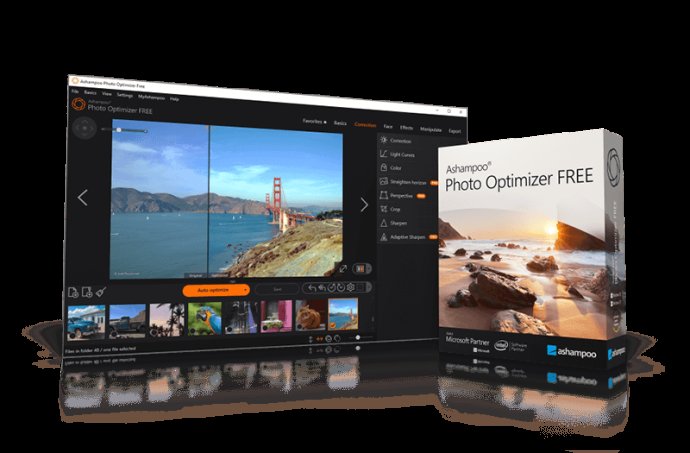 Looking for a free image editing software that is both user-friendly and efficient? Then look no further than Ashampoo Photo Optimizer FREE. This software is equipped with an auto-optimization feature, making it an ideal choice for beginners and those who don't want to spend time mastering image optimization techniques.

Ashampoo Photo Optimizer FREE's built-in image optimization tool allows it to quickly scan images for exposure, color temperature, sharpness, stains, and contrast issues. Thanks to our specially developed algorithm, these issues are then fixed automatically, ensuring that you get optimal results every time.

This software is fully compatible with Windows 11, so you can use it on the latest operating system without any hitches. It also comes loaded with features that are sure to impress you, including the ability to normalize and auto-optimize images, crop and resize images, fix brightness and contrast, and even remove facial stains.

Overall, Ashampoo Photo Optimizer FREE is an excellent image editor suitable for both beginning and professional users. So whether you're just starting out or looking to level up your photo editing skills, Ashampoo Photo Optimizer FREE is definitely worth checking out.
What's New
Version 1.9.7: N/A
Version 1.9.7.15: N/A
Version 1.9.2.11: N/A
Version 1.9.1: N/A