This free software provides a report on the number of autocomplete list cache entries found in NK2, DAT or XML files. It also offers a detailed report displaying the entire set of auto-complete data available.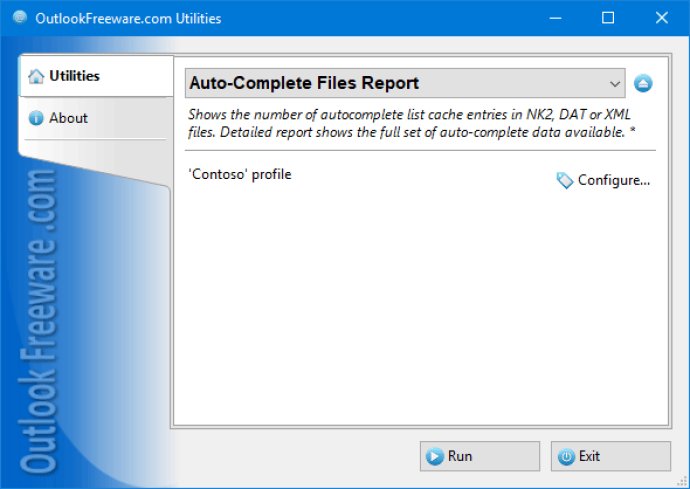 This software review is about a free tool that can provide detailed information about autocomplete list cache entries in NK2, DAT, or XML files. It affords users a quick and simple way to recover some of their Outlook contacts, even if they have lost access to their mailbox or PST data file is corrupted.

Outlook stores written message recipients in AutoComplete Lists and uses them to fill in the recipients promptly in email messages. This software can provide a list of contacts from the Auto-Complete List files. Users can obtain this list of contacts, names, and email addresses from NK2 files used in Outlook 2007 and below, mailboxes, PST files, and DAT files used in Outlook 2010 and higher, and old applications.

Moreover, users can save this report to a CSV file and open it for viewing in Excel. The tool comes with a default setting, showing how many items are in the AutoComplete files found in the standard Outlook data folder. In the detailed mode, users can view all contacts stored in each file, which includes name, email (including X.500), and other contact fields.

Additionally, users can use the command line to access autocomplete cache files available on the local network. They can also go further and write the required scripts and batch files to automate the process. Overall, this software is an excellent tool for users who have to deal with removing or exporting the AutoComplete cache in Outlook files.
What's New
Version 4.20: New features and enhancements.