AVMS is a tool that simplifies scheduled startup and shutdowns for users who want to save on charges on Microsoft's Azure Cloud. With AVMS, users can automate power on's and shut downs of virtual machines effortlessly.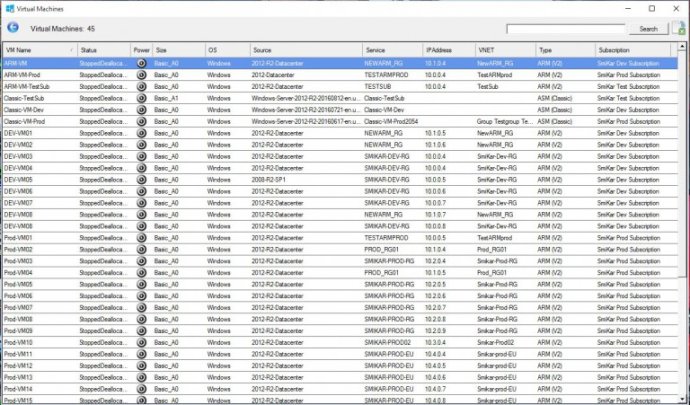 If you're looking for a tool to schedule power on's or shut downs for your virtual machines on Microsoft's Azure Cloud and avoid being charged for unused services, the Azure Virtual Machine Scheduler (AVMS) is the solution for you. This software automates scheduled startup and shutdown of your Azure Virtual Machines and offers multiple granular power schedules.

To start using AVMS, simply select the virtual machines you want to power off or shutdown, create a schedule, and the software will handle the rest. You'll receive email notifications when the job starts and completes, and you'll also be able to see which VMs within Azure you have selected.

AVMS is often used for Development and Test environments, where workloads are not required outside of business hours. By creating reoccurring schedules, you won't have to worry about manually managing your VM power usage. As an example, you could select all your Development and Test Azure VMs to be shut down outside of business hours at 6:00 PM, then start up again at 6:00 AM. This way, your VMs will be ready for your developers when they come in to the office in the morning, and you won't be getting billed for services you're not using.

Another great feature of AVMS is its orchestration capabilities. The software will check your server services that you specify and only move to the next VM once everything is up and running.

What's more, AVMS works with ASM (classic) and ARM (V2) VMs, making it a versatile tool for Azure users. You can schedule Azure VMs to start and stop from within the AVMS console, and even start and stop multiple ARM VMs simultaneously.

Overall, if you want to optimize your Azure VM usage and reduce costs, the Azure Virtual Machine Scheduler is definitely worth checking out.
What's New
Version 1.0: New Release