Get the Bank Routing Numbers Database for instant download in multiple formats including MySQL, MS Access, CSV and more. The database contains 29,916 routing numbers and bank contacts with 120 update plans available.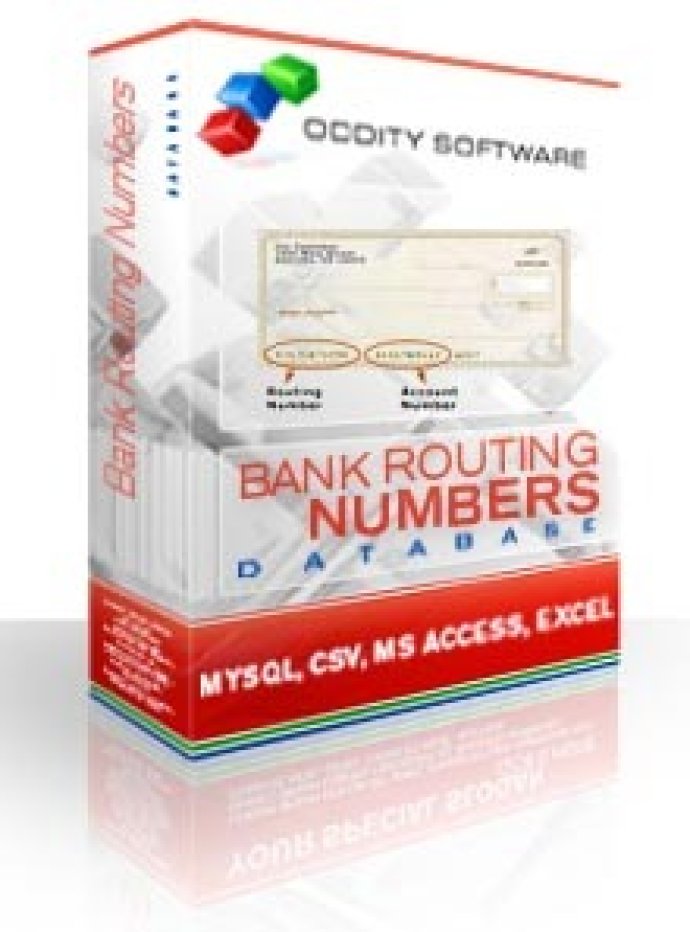 If you conduct business, you know the fear of not getting paid, having checks bounce, or other financial problems that can arise unexpectedly. It is crucial to have the right tools to prevent these kinds of situations, especially if you are responsible for ensuring that all financial transactions are carried out efficiently. As more businesses switch to online financial transactions, it is even more crucial to be financially secure.

One of the most valuable tools any business can have is the Bank Routing Numbers Database. This database contains over 22,000 precise records to help you track transactions made via checks. You can use these routing numbers for various purposes, including payroll applications, internet purchases, and check by phone systems that require this information.

There are countless uses for bank routing numbers that are often overlooked. Having bank routing numbers can ultimately save you time and money, especially if you do many transactions with checks over the internet or when the person isn't present. People can easily enter incorrect routing numbers or mix them up with their account number. This can cost you a substantial amount of money in returned checks. Therefore, verifying bank routing numbers via the Bank Routing Numbers Database is an excellent way to prevent these expensive issues.

It is also crucial to verify bank routing numbers if you receive payments over the phone. Sometimes people accidentally press the wrong key or read numbers backward, causing inaccurate routing numbers. The charge associated with incorrect routing numbers can cost you a fortune. However, by using the Bank Routing Numbers Database, you can effortlessly check the information and avoid costly expenses.

The Bank Routing Numbers Database is trouble-free software that allows you to find bank routing numbers quickly and easily. You can download the databases and access them from anywhere, reducing the possibility of data loss or improper handling. Overall, the Bank Routing Numbers Database is a worthwhile tool for any business looking to prevent financial mishaps and ensure efficient financial transactions.
What's New
Version 1.0.2: N/A
Version 1.0.1: N/A
Version 1.0: N/A