This Barcode Label Software is user-friendly and compatible with various 1D and 2D symbols, such as QR Code and Data Matrix. It also offers advanced features like TLV, UTF8, and VB Script support, incrementing fields, and Swiss QR Bill support.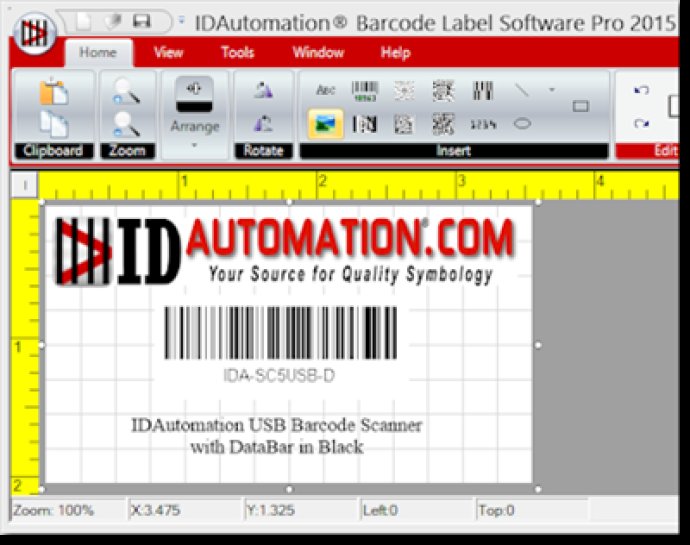 If you're looking for fully-featured barcode labeling software that gets the job done, you should take a look at Barcode Label Pro. With this software, you can add text, graphics, and barcodes to print onto media such as barcode labels and point-of-sale materials. This software has many features, such as support for Code 128, GS1-128, Code 39, Interleaved 2 of 5, Code 93, EAN, UPC, MSI, USPS, Intelligent Mail, PDF417, DataBar, Aztec, Data Matrix, QR Code, MaxiCode, MICR and much more.

Also, you can use the Label Setup Wizard to quickly and easily set up custom or pre-defined labels. The software allows you to import label data from various environments such as Excel, Access, CSV, XML, comma delimited text files, ODBC, DSN, Oracle, and SQL Server. You can set barcode values using incremental generation, static, linked, or determined by Microsoft Visual Basic script. Additionally, the software provides image support for BMP, GIF, JPEG, WMF, and PCX.

Barcode Label Pro software supports Unicode UTF8, Arabic, Japanese and Kanji characters for QR Code, Data Matrix, and text labels. Also, for use in KSA, Zaka E-Invoicing, and other environmental requirements, it provides support for Base64 and TLV encoding for QR Code and Data Matrix. Swiss QR-Bill and Image Overlay as Center Override for GS1 QR Code is supported in Barcode Label Pro as well.

Barcode Label Pro is available in two versions: the Pro version and the Standard Barcode Label Software version, which supports linear barcode types only. This software is compatible with .NET Framework 4, and provides security updates such as SHA256 digital signatures.

Furthermore, you have various license types to choose from to fit your usage scenario. A complimentary 60-day Level 2 Support Subscription comes along with the purchase of the Barcode Label Pro software.
What's New
Version 2023: Updated Data Matrix algorithms; added unicode UTF8 support for QR Code, Data Matrix, and text labels, including characters for Arabic, Japanese, and Kanji. Base64 and TLV encoding support for QR Code and Data Matrix for use in KSA, Zaka E-Invoicing, and other environments.