Batch It Pro is a Windows-based software that offers a quick and easy way for photographers to resize and rename multiple images simultaneously. Ideal for processing large batches, this tool caters to the growing demands of digital photographers.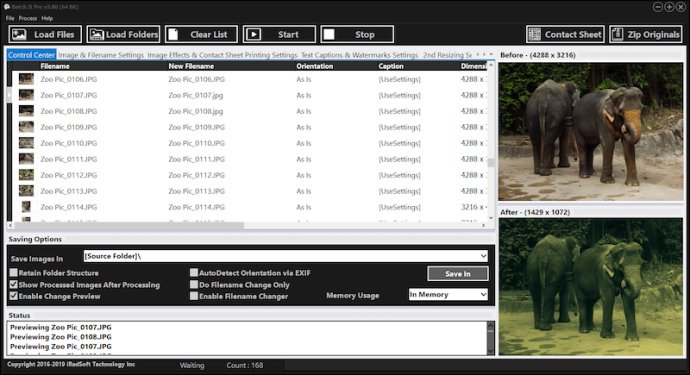 If you're a digital photographer on the lookout for a software solution to tackle batch image processing tasks with ease, Batch It Pro is worth checking out. Designed for Windows, it's a comprehensive tool that lets you resize, rename, add captions, watermarks, drop shadows and perform other editing tasks on a massive batch of images fast.

Batch It Pro works with a broad range of image formats including JPEG, PNG, BMP, GIF, TIFF, PCX, PBM, PPM, PGM, JPEG 2000 and Windows HD Photo, which makes it a versatile choice. It's a time-saving application that can help you process hundreds or thousands of images in minutes instead of days or even hours that it could take manually.

One of the standout features of the software is its ease of use. Once you load your images into Batch It Pro, it's straightforward to set up the necessary conversion processes, and you're good to go. Simply hit the start button, and Batch It Pro takes care of the rest.

Another advantage of Batch It Pro is its compatibility with both 32 Bit and 64 Bit Windows, including the latest Windows 8 version. The software is optimized to make full use of the speed and memory addressing capabilities offered by 64 Bit processors, which means that it can process larger and more complex images even faster.

All in all, if you're looking for a powerful and straightforward batch image processing software that maximizes your efficiency, Batch It Pro should be on your shortlist.
What's New
Version 6.24: Performance Enhancement