Better File Rename 6 is a powerful batch file renamer that quickly renames multiple files in seconds, eliminating the need for tedious and time-consuming manual renaming.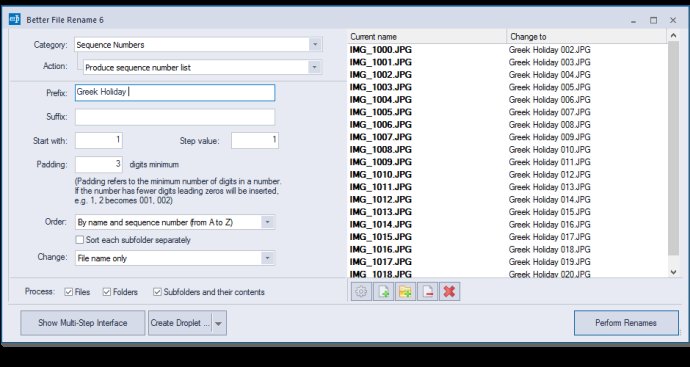 Better File Rename 6 is an impressive batch file renamer that streamlines the task of changing multiple file names in just a fraction of time. The program comes packed with all the common features like adding, removing, replacing, truncating, and inserting text while also offering advanced support for adding or changing sequence numbers, inserting file creation and modification dates, and much more.

Digital photographers, in particular, will find the software quite valuable as it can read EXIF digital photo information and rename the photos based on the date and time they were taken. The program has an easy-to-use and intuitive user interface, which allows users to preview the new file names as they type or change options.

Better File Rename 6 is the perfect tool for digital camera owners, web masters, and graphics professionals who need to rename multiple files quickly and efficiently. The new version 6 has been adapted to suit the Windows 10 operating system, making it thoroughly modernized and compatible with the latest technologies.
What's New
Version 6.27: The new version improves the alphabetical sequence features.