This software simplifies road design with automated interchange and three-dimensional alignment options. It also incorporates sight distance calculations, making it the world's first parametric road design software.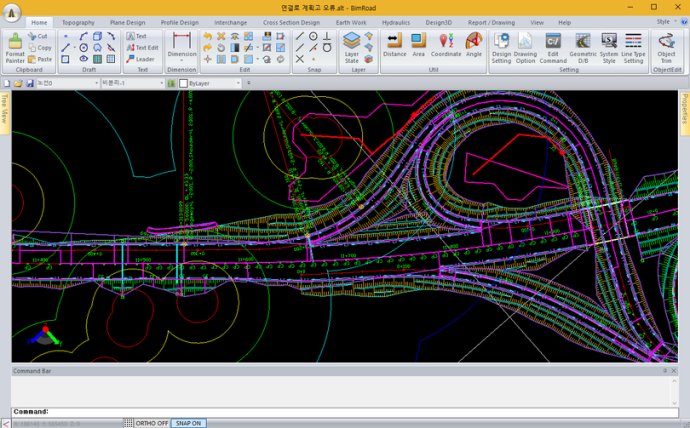 Parametric road design is at the forefront of software innovation, offering a wide range of functionalities to streamline the road design process. One such feature is the software's automatic interchange design capabilities, a world first. This unique tool allows for the creation of all types of interchanges using user-defined connection roads, eliminating the need for tedious manual input.

In addition to interchange design, the software also offers three-dimensional alignment design and real-time interchange redesign. Users can change the main alignment while keeping design standards in mind, and the software will automatically adjust the interchange to ensure compliance. The automatic connection road plan tool is also available, along with nose point editing to ensure accuracy.

The software's parametric method allows for automatic correction of road plan design elements, freeing up time and resources for the user. Additionally, free alignment plan and correction can be done solely using a mouse-like sketch method, highlighting the software's user-friendly design.

Sight distance and rising road design are available features, as well as automatic clearance calculation of crossroads. The software also supports various design standards, including English and Chinese language support.

Converting from two-dimensional digital maps to automatic three-dimensional designs is a breeze with this software, and it even automatically extracts GIS information from digital maps. Large file designs are no problem, with the ability to design up to 100km of road using three-dimensional TIN data. And for those who prefer a visual approach, various three-dimensional terrain visualization options are available.

Finally, the software even includes earthwork design capabilities and offers full Cloverleaf and Trumpet Type Interchange designs. All in all, parametric road design is a comprehensive software option for any road design engineer looking to streamline their work process.
What's New
Version Plus: Road design.
Topography creation.
Plane design.
Profile Design.
Interchange automatic design.
Cross section design.
Earthwork.
Hydraulics.
Report / Drawing.