This software summary describes a SoundFont that provides traditional Irish frame drum samples known as Bodhran. The SoundFont includes different drum samples of various tone qualities.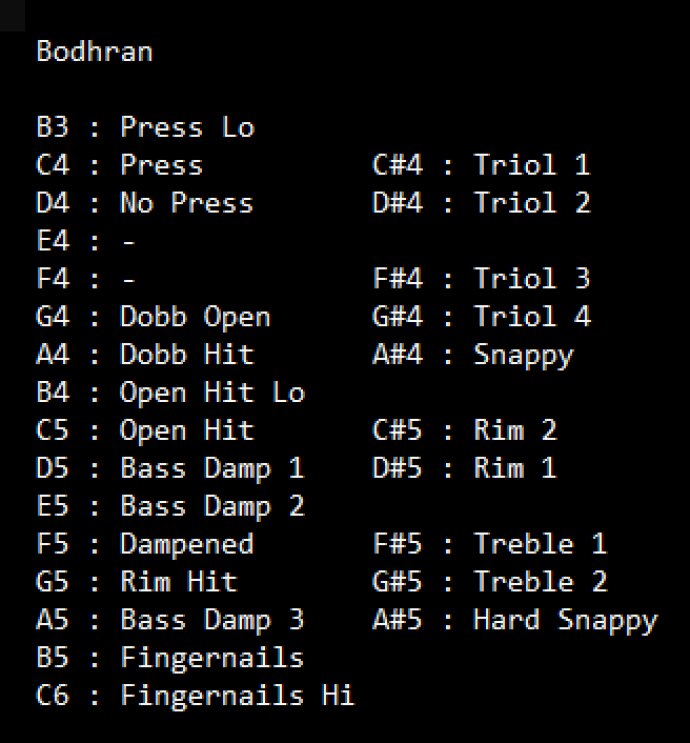 I recently had the pleasure of using a SoundFont that contains samples of the Bodhran, the traditional Irish frame drum. This SoundFont, which is a "lo-fi" version, is available for free personal use. However, there is also a better quality "hi-fi" version of the SoundFont available for purchase.

I was impressed with the quality of the sound samples, which were created using the FMJ-Software's Awave Studio instrument editor. The SoundFont is presented in SoundFont 2 format (.SF2), which is easy to convert to the synthesizer format of your choice using Awave Studio.

What I found particularly valuable about this SoundFont was the variety of samples included. There were 21 different samples recorded by a professional Bodhran player. This allowed me to create a range of distinct and authentic sounds using the SoundFont.

Overall, I highly recommend this Bodhran SoundFont to anyone who wants to add an authentic Irish drum sound to their music. Whether you are a beginner or an experienced musician, this SoundFont will give you the quality and flexibility you need to make great music.
What's New
Version 1.0: N/A