BSPrinter is a software component that replaces the Printer object in Visual Basic 6 programs and enables Print Preview feature. It provides one-line code for printing the flex grid and rich textbox along with added features like PDF saving in Windows 10.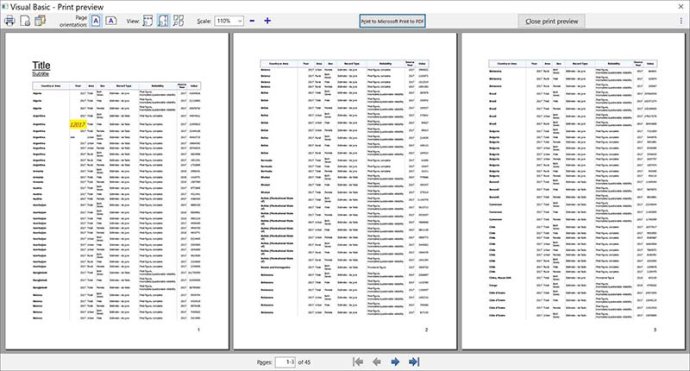 If you're looking for an easy-to-use ActiveX component that adds Print Preview capability to your Visual Basic 6 programs, look no further than this one. Not only does it replace the Printer object, but it also allows you to save PDF files if you're working on Windows 10.

This component is incredibly versatile and can be implemented in both existing programs and new developments. The Printer object replacement is a drop-in replacement of the original Printer object, and it adds exciting new features like watermark printing, automatic page number addition, and margin management.

Whether you're a seasoned developer or just starting with VB, this software is an excellent choice. It's incredibly user-friendly, and its extensive capabilities make it an indispensable tool for any project. Don't hesitate to give it a try - you won't be disappointed!
What's New
Version 1.0: It is a new release.