The crypto signal app simplifies cryptocurrency trading for beginners by eliminating the need for extensive research and analysis. Daily and weekly trading periods streamline the process.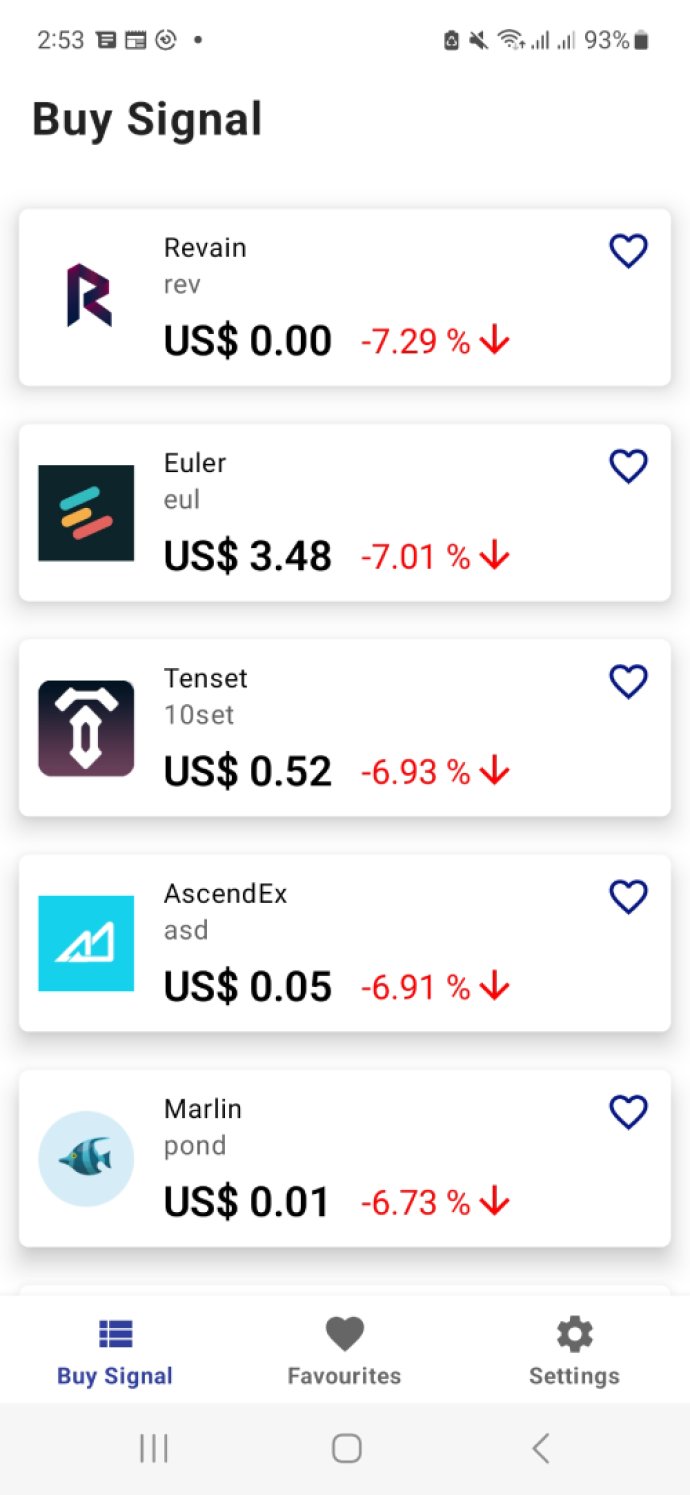 If you're new to cryptocurrency trading, you might find it quite challenging to navigate your way through the market. But with the Best Crypto Signal Application, you can get started with crypto trading without the need for extensive research and analysis.

This application comes with daily and weekly trade periods that allow you to streamline your trading by getting free crypto trading signals. Using these signals, you can make informed decisions on whether to buy, sell or hold an asset.

These signals are generated through detailed and informed technical analysis of real-time and historical market data. As a result, you can make the most profit from your trade without having to decipher market trends on your own.

Overall, the Best Crypto Signal Application is an excellent tool for both beginner and non-professional traders in the cryptocurrency market. It provides actionable trading ideas that can help you optimize your trades and maximize your profits.
What's New
Version 1.02: N/A