CCENT Exam Simulator has an integrated test engine, over 300 questions, supports different question types, provides flash card information, and a detailed help file.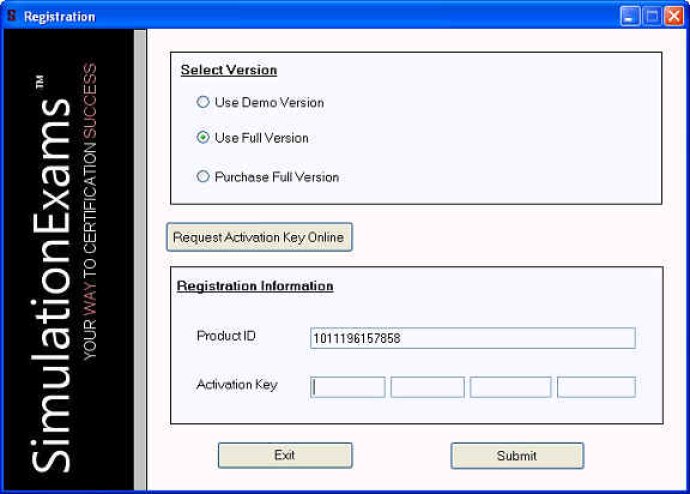 Simulationexams practice tests offer a wide range of features that make them an excellent preparation tool for certification exams. The software has two primary modes: Learn mode and Exam mode. In Learn mode, the user can review Flash cards and see correct and incorrect answers. In Exam mode, the candidate will face a scenario that closely mimics the actual exam environment.

Flash cards are a vital aspect of the software. They provide a detailed explanation of the question's topic, allowing candidates to fully understand the content. Candidates unfamiliar with a particular topic should make sure to read the Flash cards before attempting the question.

The Question Feedback feature is another valuable tool. It enables candidates to give feedback using the exam interface. They can use it to request clarification on ambiguous answers or to provide feedback on particular questions.

The simulator generates score reports that indicate the scores in different categories. Candidates can save the score reports for future reference. Moreover, they can take a test based solely on questions they got wrong, or they can bookmark specific questions they wish to retake at a later time.

The software has a customizable Configuration option, which includes randomization of questions and answers, the selection of the number of questions for a given test, and the ability to enable or disable Previous or Review buttons. The software can be configured to provide linear or adaptive scoring, among other options.

The software provides an interface for product updates that can be checked with just a click of a button. Moreover, when you purchase the software, you can activate the full version online immediately after ordering. The activation is automatic and straightforward.

Finally, the software offers an Integrated Test Environment, where candidates can view the available practice tests from the parent frame, download and install the required tests, buy and activate tests without leaving the program. The software supports a variety of question types, including Multiple choice single answer, Multiple choice multi-answer, True/False, Exhibit based questions, Hot-spot questions, Drag-n-drop questions, Testlet questions, Simlet questions and simulation types.

Overall, Simulationexams practice tests are an excellent preparatory tool that provides candidates with valuable feedback and practice opportunities, similar to the actual exam experience.
What's New
Version 5.1.0.0: Major Update (New Release)