CDuke is an easy-to-use CD and DVD burning tool that allows users to quickly burn photos, music, and movies with just a few clicks. With no annoying dialogue boxes or confirmation requests, users can produce high-quality Blu-Ray, HD-DVD, and Double Density discs with ease.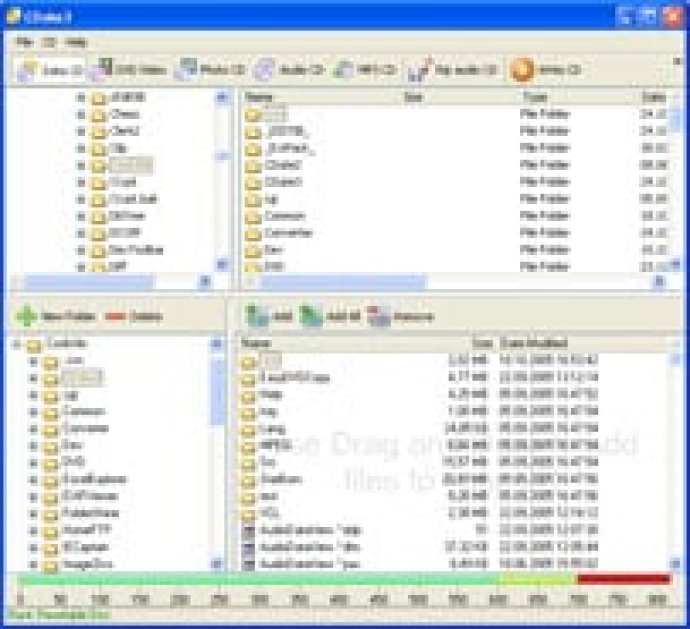 If you are looking for a CD/DVD burning utility that is free of annoying dialog windows and endless confirmation requests, then CDuke might be just what you need! This simple yet powerful software allows you to burn photos, music, movies, and anything else you want with just a few clicks.

CDuke is incredibly easy to operate - all you need to do is insert the CD, drag and drop the files to the program's window, and press Write CD. The progress bar will show you how much time has passed since the process started and how much time is left for it to be completed.

What makes CDuke stand out is its compatibility with various formats, including Blu-Ray, HD-DVD, and Double Density. Additionally, the software comes with an autopilot-like feature that controls disk usage and prevents your CD from becoming corrupted due to surplus data and incorrect space calculations.

Overall, CDuke is an excellent option for anyone who wants a reliable and efficient CD/DVD burning software without all the hassles of traditional options. Download your free trial copy today and experience its power for yourself!
What's New
Version 4.5: Added support new type DVD devices
Added BluRay and HD DVD support