Char Menu is a background software that displays over 300 Unicode pages on a pop-up window after pressing Ctrl-Option. You can easily click and select the character you desire, and it will appear in the currently selected application.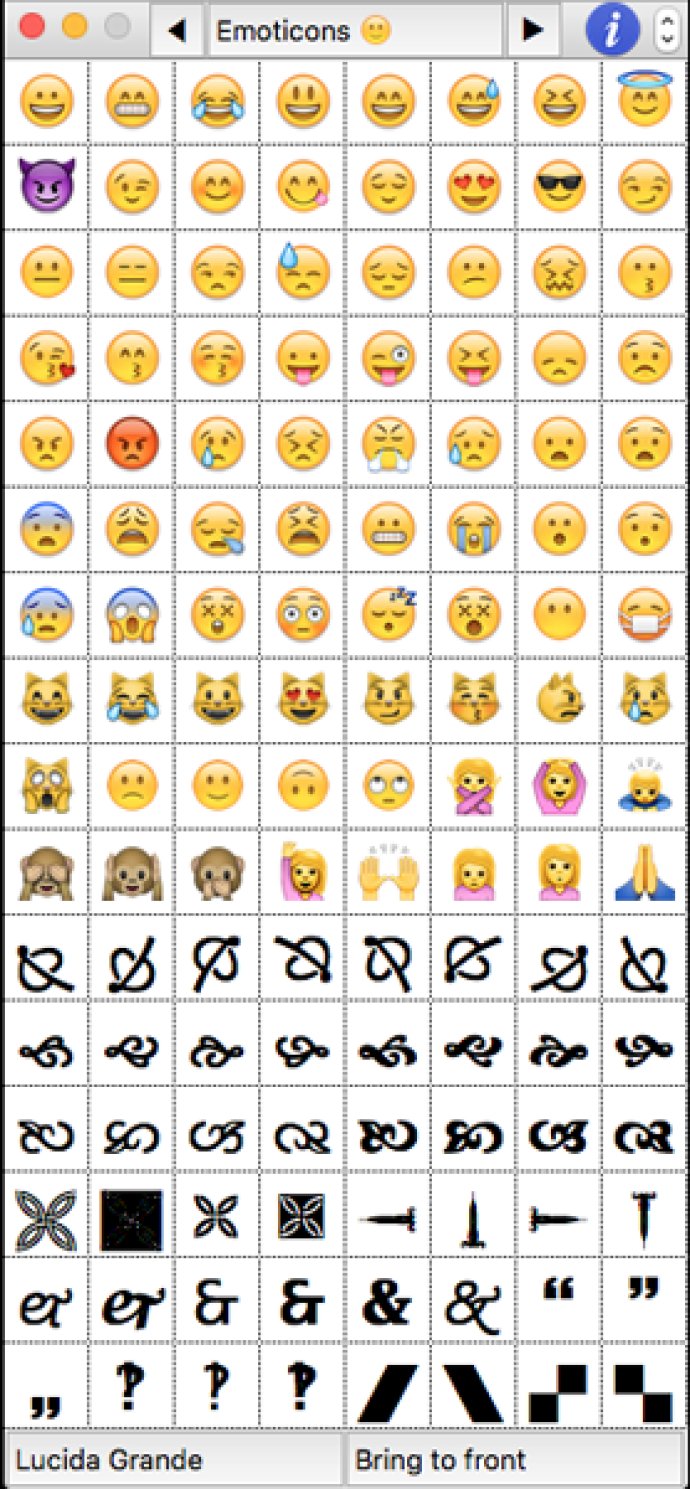 Char Menu is an exceptional software that provides users access to thousands of characters with just a click of the mouse. With any font, Char Menu features thousands of characters that are both easy to find and use. All you need to do is click on the little grey box located in the screen's corner, or use the keyboard shortcut Ctrl-Alt to open the window which pops up with over 300 Unicode pages where you can choose any character. The size is sufficiently large and clear, which makes it easy to see how it would look in your application.

Char Menu enables users to pick any font available on the system to see how a particular character looks. With over 300 Unicode pages to choose from, you can switch between accented characters, languages, symbols, emojis, and dingbats instantly. You can also scroll through the available characters, or navigate page by page using the left and right arrows.

With Char Menu, users can enter foreign language words without having to switch their keyboard layouts. Just select the language page, and if the font contains the characters for it, they will be displayed. Additionally, one click is sufficient to send the character to the app currently selected - unlike built-in systems that require a double-click.

Char Menu is a remarkable tool that allows users to click sentences in Arabic, Armenian, Corean, Farsi, Greek, Hebrew, Japanese, and Russian, as well as ancient languages, without requiring any special setting. Fonts are an essential aspect of Char Menu, containing semi-graphics such as frames, lines, grey or black blocks, which can be used for all sorts of interesting effects.

In plain English text, Char Menu can come in handy to choose the right kind of dot, em dash, or special character that regular keyboards don't provide. It's practically a virtual keyboard on steroids. Overall, the ease of use and instant access to thousands of characters make Char Menu an excellent addition to the collection of users' daily software.
What's New
Version 1.01: New release