This software is a desktop utility that can create up to 11 distinct hash codes, also known as checksum codes.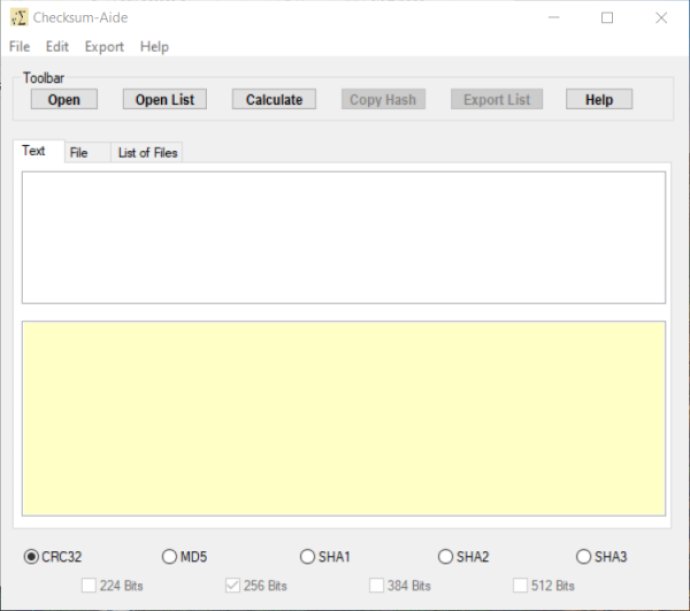 If you need a reliable way to ensure the integrity of downloaded programs or software you develop, Checksum-Aide is the tool for you. This utility is specifically designed to generate hash codes, or checksum codes, and is perfect for verifying that your downloaded programs or software haven't been tampered with or corrupted.

As a developer, you may also find Checksum-Aide especially useful. With this tool, you can easily generate your own hash codes so that users can authenticate the software you create. You can choose from up to 11 different hash codes, including the popular SHA-256.

Checksum-Aide lets you calculate the hash code for a block of text or a file on your computer. The software is flexible enough to calculate the hash codes for multiple files at once, making it a time-saving solution for developers or anyone looking to verify multiple files at one time.

Whether you are a developer or simply looking for an easy way to ensure downloaded programs and files are authentic, Checksum-Aide is a reliable, user-friendly solution that is sure to make your life easier.
What's New
Version 1.1.1.0: Product Update
1. Added architecture (i.e., 32-Bit/64-Bit) to product name in About screen.
2. Addressed issue with the location of the settings file in portable mode.
3. Made various code improvements.