Cigati OLM Converter easily transforms Outlook OLM files into PST, EML, MSG, MBOX, and PDF formats, and permits direct transfer to popular email clients like Gmail, Yahoo, Thunderbird, and Outlook.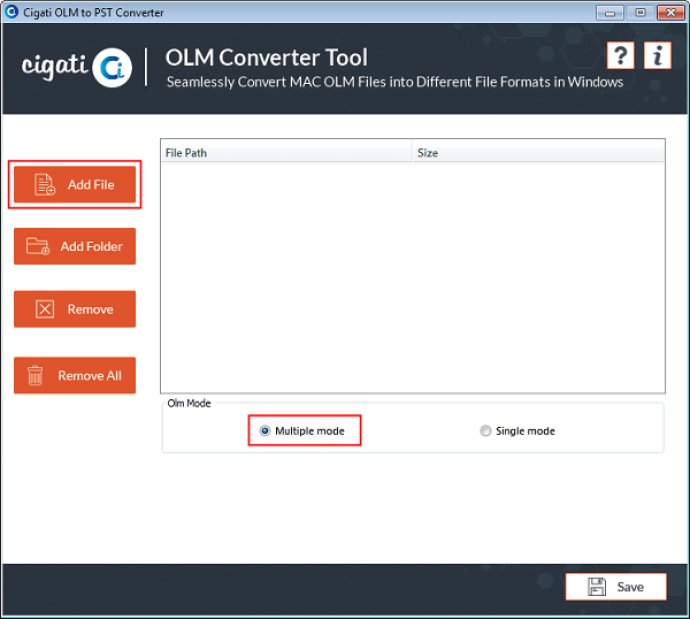 Cigati OLM Converter is a top-rated utility software that can efficiently convert Outlook OLM files to various file formats such as Windows PST, EML, MSG, EMLX, HTML, PDF, and MBOX. This software can also help users who are looking for a method to transfer their OLM mailbox data from Mac Outlook to other webmail clients such as Gmail, Yahoo, Thunderbird, Zimbra, and Windows Outlook.

The software has a wide range of features that enable users to convert attachments, contacts, calendar, and tasks from their Outlook account to various formats. This utility maintains data integrity, ensuring the efficient working of the software.

One of the key features of this software is selective data conversion, where users can select specific folders for conversion. With data filters, the software makes it easy to sort email items, especially when dealing with thousands of emails. The OLM Converter Tool also has a duplicacy remover feature to free up mailbox space by removing duplicate emails.

The demo version of this software is also available for users to test before making a purchase. The interface is user-friendly, and the software is easy to use. Overall, Cigati OLM Converter is a reliable software tool that helps users efficiently convert their OLM files to the desired format without compromising data integrity.
What's New
Version 19.0: Supports All Version of Mac Outlook OLM File for Migration