ClickCharts Pro simplifies creating flowcharts, diagrams and mind maps, including UML diagrams with options for exporting in a range of formats, including jpg, gif, and png. Ideal for visualizing organizations, processes, data flow and value streams quickly.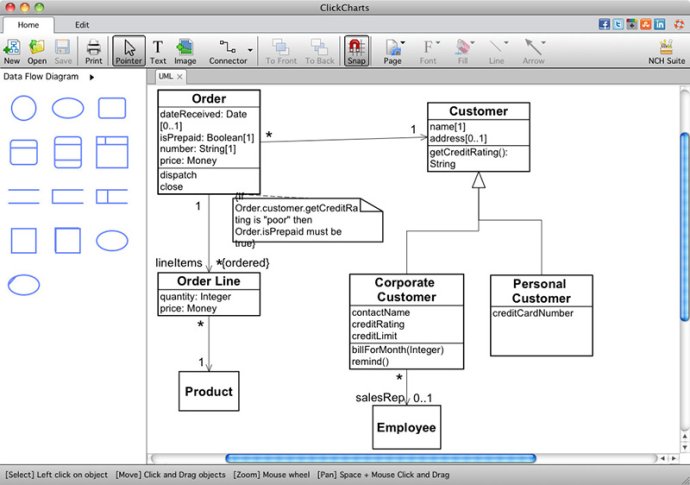 If you're on the lookout for software that lets you create stellar flowcharts and diagrams effortlessly, look no further than ClickCharts Pro for Mac. This software comes with an impressive array of templates, allowing you to produce impactful visuals of organizations, processes, mind maps, UML diagrams, and more in no time at all.

With ClickCharts Pro, you can easily map out your value streams and data flow. Not only that, but you can also pinpoint any bottlenecks in your process and find ways to optimize your productivity. What's more, you can jumpstart your creation process with the software's vast selection of templates or start from scratch with your chosen shapes, symbols, line connector styles, and more.

ClickCharts Pro also makes it easy to export your flowcharts in various file formats like JPG, GIF, PNG, and more. This software is an excellent choice for anyone who wants to create polished visuals that make complex processes easy to understand.
What's New
Version 6.93: New Release