Morovia Code 39 Full ASCII font includes 10 true type fonts and language tool kit. It offers 5 barcode heights at any point size, and users can choose between 2 options with or without human readable elements.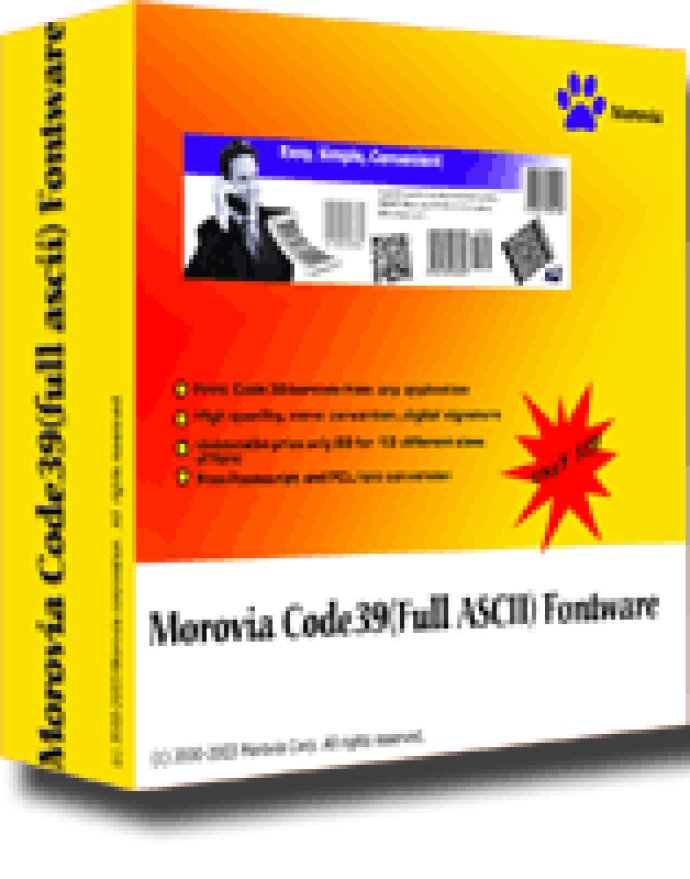 If you are searching for an efficient and intuitive resource for printing barcodes, Morovia Code39 (Full ASCII) Barcode True Type Font is the perfect solution for your needs. With this fontware package, you get access to ten true type fonts, as well as a language tool kit that includes the FontPal software and its source code in both Visual Basic and ANSI C language.

You have a lot of flexibility in terms of customizing your barcode, as there are five different barcode heights available regardless of the point size you select. You also have the option to include human-readable text or leave it out, depending on your needs.

By choosing the font that is most suitable for your requirements, you can easily print out your barcode using word processors and spreadsheets. The FontPal software is extremely helpful for calculating checkdigits and building your mapping string.

If you are a developer, the source code included in the package can be integrated into your own applications, as long as your software license is valid. We are confident that you will find our Code39 (Full ASCII) Barcode Font to be a reliable and satisfactory tool for all of your barcode printing needs.
What's New
Version 3.0: N/A