ConnectCode Imager is a barcode image generator software that creates high-quality, scannable barcodes in various image formats. With precise and robust barcodes, this software provides professional barcode images.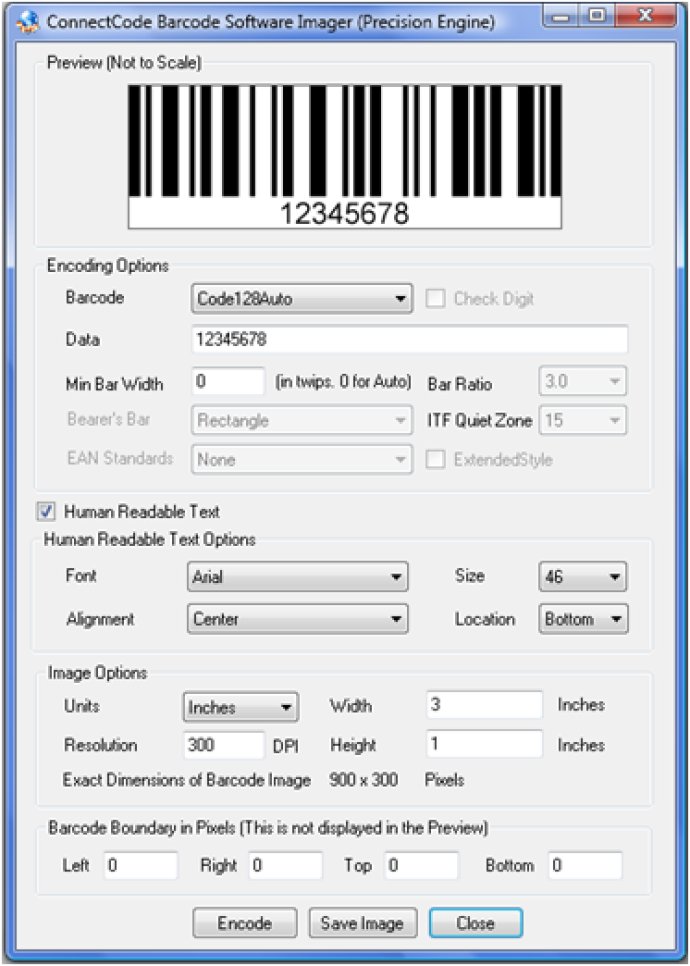 The ConnectCode Barcode Software Imager is an exceptional tool for generating high-quality barcode images that scan reliably. It offers a variety of barcode types to choose from, and all you have to do is input your data and select your preferred barcode. This software is powered by our tried-and-tested barcode engine that we've been refining for many years.

We've been developing and marketing barcode software solutions for years, and we're happy to say that our software is trusted by many Fortune 500 companies. Our barcode software has helped many of these companies clear institution audits and independent barcode verifications, and we're confident that our products' high quality and stability are a result of our expertise and experience in this field.

Our customers are overwhelmingly satisfied with our products, and many of them have been with us for years, thanks to their trust in us. Moreover, the latest version of the ConnectCode Barcode Software Imager adds support for Windows 8, so you can use it on the latest version of the operating system without any issues. If you're looking for a reliable and versatile barcode software solution, the ConnectCode Barcode Software Imager is definitely worth checking out.
What's New
Version 3.1: Using the new Precise Engine to generate barcodes.