This software enables users to convert EML message files to MSG format for Outlook conveniently and at no cost. It supports both ANSI and Unicode MSG formats while retaining the original folder structure. The software is available as an add-in and standalone application for Outlook.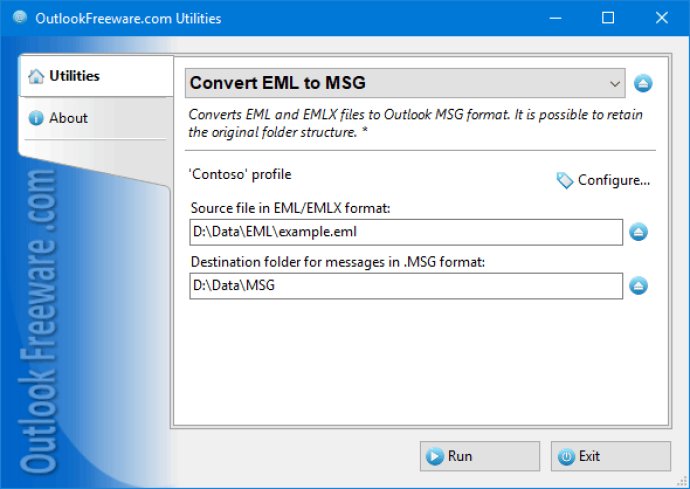 If you are seeking a free and smooth way to convert EML message files to the MSG format which is native to Microsoft Outlook, look no further. With this utility, you will have the option to retain the original folder structure of your files as well. All you need to do is specify the folder containing the EML files and subfolders, the target folder where you want the resulting MSG files to be placed and then run the program. Your converted messages will be fastidiously arranged according to their source folder structure.

Moreover, this software supports both the old ANSI and modern Unicode MSG formats. It is highly compatible and can conveniently convert messages from other popular email clients such as Windows Live Mail, Mozilla Thunderbird and others. The product has a standalone application and Outlook add-in available, making it a versatile option that will suit your needs.

In conclusion, if you are looking for a straightforward and effective utility to convert your EML files to MSG, then this software is the answer. Its compatibility with other email clients is just another bonus that makes this product stand out from its competitors. Give it a try and experience the convenience and benefits that come with it!
What's New
Version 4.20: New features and enhancements.