Export MBOX messages to MSG format for Outlook with this free software, allowing for easy import and efficient editing and sharing capabilities.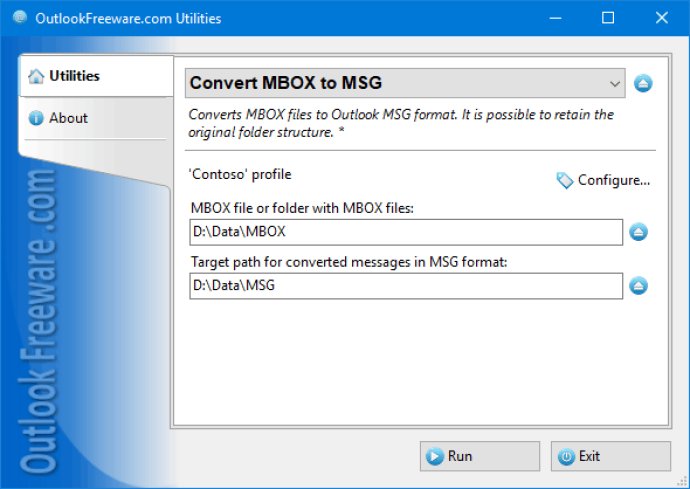 This software review is focusing on a free utility that can convert email messages from MBOX message database files to MSG format files used by Outlook. This particular tool is designed to allow you to easily import and manage your email messages in Outlook or Windows Explorer.

The MBOX format files can present some inconvenience when it comes to storing your email message databases. They cannot be opened in Outlook and there are no standard Windows tools for browsing and searching them. In addition, they do not support keeping the folder structure, and each folder requires a separate file. Furthermore, MBOX files can become very large, making email backups unreliable.

The utility reviewed can convert MBOX files of any format (mboxo, mboxrd, mboxcl, mboxcl2 and others) to Outlook MSG files, while retaining the original folder structure on your disk or network share. Additionally, the tool saves all key message headers so that you can see them in Windows Explorer while selecting the appropriate columns.

The MSG files can be easily managed by using Windows Explorer's built-in search functions or opened directly in Outlook. This software provides the command line to automate the conversion of many MBOX files in different folders, allowing you to implement scenarios for converting MBOX to MSG of any complexity.

Overall, this free utility is a valuable tool for those who need a quick and easy way to convert MBOX files to MSG format, giving them more flexibility and reliability when it comes to managing email messages.
What's New
Version 4.20: New features and enhancements.