This software is a free converter that turns Outlook email messages from PST format into Microsoft Word DOCX files, while also allowing users to download external images and attachments.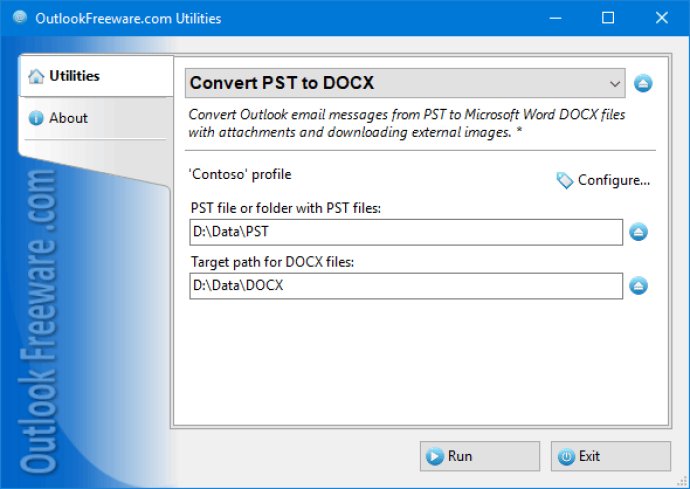 If you're looking for a free and highly efficient way of converting PST files from Outlook to Word DOCX files with attachments, then this software is perfect for you. It's easy-to-use and can convert multiple PST files, all with their respective subfolders.

This PST to DOCX converter also comes with a feature to preserve the original message folder structure, allowing you to properly organize your resulting DOCX files into your desired folders. These can be sorted by specifics such as date, sender or recipient data, subject, or any other custom criteria that you desire.

The software is equipped with a function to save necessary attachments and images from the original email messages. Additionally, you can specify page fields in the resulting Word documents for future ease-of-use.

Moreover, the software offers incredible flexibility settings for selecting messages to be converted from the source PST file. You can choose them by period, day of the week, time of day, or if they were sent or received during that time.

This software also comes with a separate command-line application, perfect for converting bulk PST files. Additionally, it works equally well with orphaned PST files and operates entirely offline, making it a great standalone application.

Overall, we highly recommend this advanced version of "Convert Outlook messages from PST to Word (DOCX)" utility for quick and safe conversions of any number of Outlook emails from PST files, even for orphaned ones.
What's New
Version 4.20: New features and enhancements.