CopyFilenames enhances Windows Explorer by adding commands to copy file and folder names to the clipboard. Users can include full path or add file size and date among other useful options.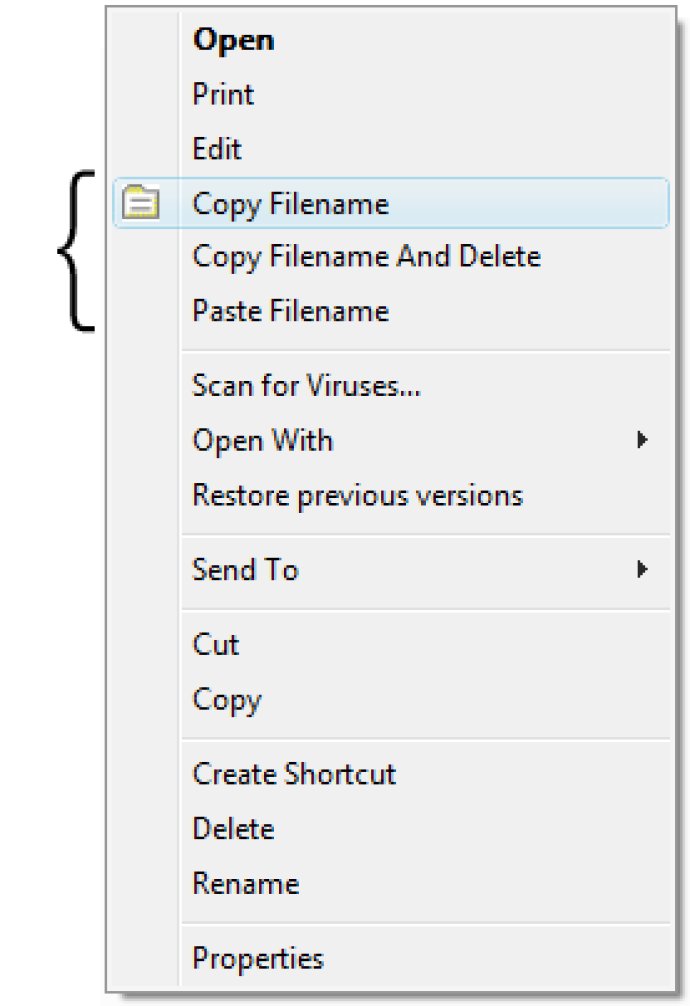 CopyFilenames is a convenient software utility that provides Windows users with a simple and efficient way to copy a filename or folder listing to the clipboard. This is a task that Windows doesn't have a built-in solution for, and can be time-consuming and tedious when done repeatedly or for multiple files.

This software adds an extra menu command to the context menu in Windows Explorer, which is the menu that pops up when you right-click on a file. The added command enables users to copy the names of all the selected files or folders in a single operation, making it a faster and more efficient process.

CopyFilenames doesn't just copy filenames; it also offers options to include the size and date of the file or folder and the full path instead of just the name. Users can choose to have backslashes doubled up, which programmers will find useful, or swap them out for forward slashes. Additionally, users can include single or double quotes around their filenames.

In addition to copying filenames, CopyFilenames includes two other commands that replace files. These commands can be used when users have two files in a folder where they want to delete one and rename the other. In Windows, this process requires numerous steps, but with CopyFilenames, it is reduced to just two quick steps.

This software is a boon for anyone who frequently works with filenames, and especially for programmers, web developers, technical authors, and systems administrators. It is a real time saver and eliminates the need for users to waste time performing tasks manually.
What's New
Version 3.3: N/A