Data Doctor's FAT partition recovery software retrieves lost images, audio, and database records from improper system shutdowns and malicious formats. The tool easily recovers data deleted from the recycle bin or Shift+Del keys.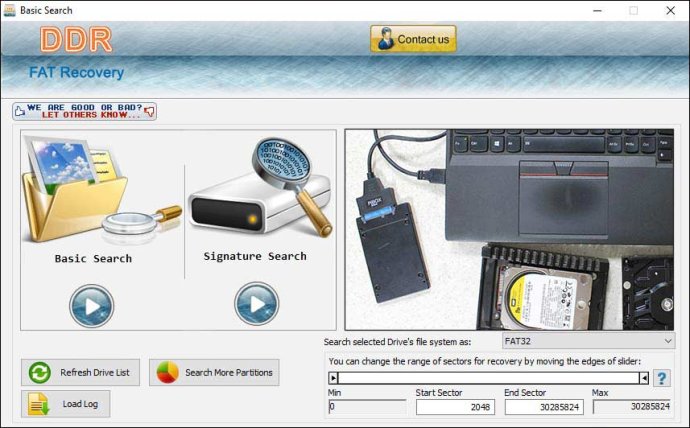 The Data Doctor FAT drive recovery tool is a highly capable software that can restore all types of inaccessible or corrupted files and folders. Whether it's word files, images, PowerPoint presentations or other file formats like txt, gif, xls, doc, avi, jpeg, bmp, ppt, 3gp, xml, this software has the ability to retrieve them all.

What sets this software apart is its ability to recover lost data even in the face of logical error messages like Drive Not Formatted or Disk Boot Failure. In addition to this, the FAT partition files retrieval utility can retrieve deleted text files from different FAT file systems such as VFAT, FAT12, FAT16 and FAT32.

The Windows hard disk FAT data backup application is highly efficient in recovering and restoring exe, zip, rar files from all FAT-supported USB hard drives. Meanwhile, its interactive user-friendly graphical user interface (GUI) ensures that all damaged files can be easily recovered without any hassle.

When it comes to security, the hard disk FAT partition recovery tool ensures that all missing pictures and office files are securely retrieved and saved at user specified locations. Additionally, Windows Vista FAT files restoration utility is able to restore erased excel sheets, music files, video clips even after corruption in boot sector, MFT (Master File Table), MBR (Master Boot Record), DBR (DOS Boot Record), root directory and file allocation table.

Data Doctor FAT drive recovery software is compatible with all hard disks including SATA, ATA, SCSI, IDE, EIDE available in different storage capacities. The FAT data rescue application runs on all Windows operating systems including Windows Vista.

Some features of the software include its ability to recover missing directories from FAT-supported USB hard drives, rescue all photographs and data files lost due to corrupted media, and support hard disks of all major brands like Seagate, Transcend, Samsung, IBM and Hitachi. Additionally, the Fat partition data rescue utility is able to recover deleted data from accidentally formatted hard drives. Overall, this is an excellent software for anyone looking to recover lost or corrupted files and folders.
What's New
Version 9.0.1.5: Added support for long filename recovery