DataNumen Access Repair is a strong recovery software that applies cutting-edge techniques to analyze corrupt Access databases and salvage as much data as feasible, reducing the negative impact of file corruption.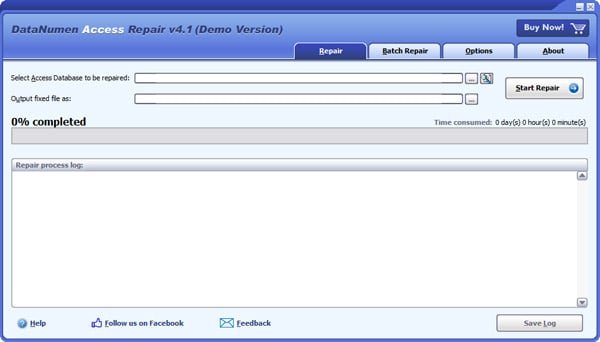 DataNumen Access Repair is a reliable software tool that specializes in Access database recovery. With its advanced technologies, it can effectively scan corrupt Microsoft Access databases (.mdb and .accdb files) and recover as much data as possible, making it an essential tool for users dealing with file corruption.

The software offers a range of features to ensure that your Access databases are recovered with minimal loss. It supports repairing databases from different Access versions, ranging from Access 95 to Access for Office 365. Additionally, it can recover the structure and records of tables in Access databases, as well as MEMO and OLE fields.

DataNumen Access Repair is also capable of recovering deleted records and tables, autonumber fields, indexes, relations and queries. It can even fix password-encrypted databases, making it an excellent choice for users who have set passwords for their files.

The software's versatility is further enhanced by its ability to fix Access mdb files on corrupted media, such as floppy disks, zip disks, CDROMs, etc. Additionally, users can find and select the Access mdb files to be repaired on their local computers with ease.

With support for batch-repairing Access mdb files, integration with Windows Explorer, and drag-and-drop functionality, DataNumen Access Repair offers a user-friendly interface with a range of useful features to expedite the recovery process. The software also provides command-line parameters to facilitate custom restoration processes.

Overall, if you're a user dealing with Access database corruption, DataNumen Access Repair is an excellent choice to recover your data and reduce loss in corrupt files.
What's New
Version 4.5: - Improve recovery speed.
- Fix some bugs.
Version 4.1: - Support Access 2021 and Access for Microsoft 365.
- Fix some bugs.