DataNumen Word Repair is a powerful software tool designed for Microsoft Word document repair. It uses advanced technologies to scan corrupt or damaged doc files and recover data, minimizing loss in file corruption.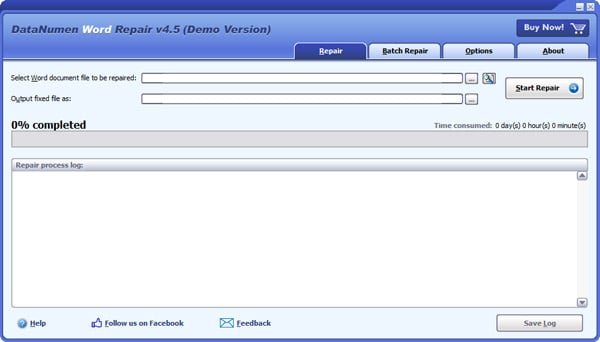 DataNumen Word Repair is an exceptional Word document recovery tool that effectively retrieves lost data from corrupt or damaged doc and docx files. It utilizes advanced technologies to scan word documents and recover as much data as possible to minimize the loss in file corruption.

This software is loaded with incredible features like supporting older versions of Microsoft Word 6.0, 95, 97, as well as newer versions including 2019 and 2021, Word for Office 365 and Microsoft 365 documents. The tool can retrieve text, images, formatting, tables, and bulleted or numbered lists. It can also recover hyperlinks and formatting, making it an all-encompassing Word recovery tool.

DataNumen Word Repair even goes above and beyond by supporting the repair of Word doc files on corrupted medias such as floppy disks, Zip disks, CDROMs, and more. It enables the repair of a batch of Word doc and docx files and allows users to locate and select the Word documents to be repaired on the local computer.

The integration with Windows Explorer is also noteworthy as users can easily fix a doc and docx file with the context menu of Windows Explorer. Drag and drop operations are also supported for seamless and easy recovery of Word documents. Finally, there is support for command line parameters which expands the possibilities of utilizing the power of DataNumen Word Repair.

Overall, DataNumen Word Repair is a top-rated software that guarantees the retrieval of lost data with its remarkable features and advanced technology.
What's New
Version 5.0: - Improve recovery speed.
- Fix some bugs.
Version 4.5: - Support Word 2021.
- Support Windows 11.
- Fix some bugs.