DeepBurner is a free CD and DVD burning software that eliminates the burden of creating CDs, DVDs, autoruns, labels and booklets. It features an advanced and highly robust capability.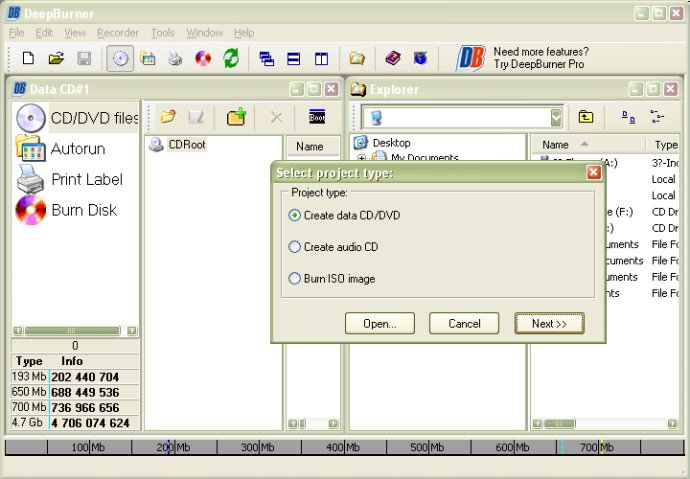 If you are looking for an advanced and powerful CD and DVD burning software, look no further than DeepBurner. And the best part? It's completely free! This software removes all the hassle that comes with creating CDs, DVDs, and autoruns. With DeepBurner, you can easily create and print your own labels and booklets as well.

One of the key features of DeepBurner is its support for a wide range of internal and external CD and DVD writers, including USB 2.0 and FireWire devices. This means that you can burn any data, copy any disc, make backups, and create ISO CDs with ease.

Overall, with its easy-to-use interface and powerful features, DeepBurner is a great choice for anyone who needs to create CDs or DVDs. Whether you are backing up important data or creating custom discs, this software has you covered. Give it a try today and see for yourself all that it can do!
What's New
Version 1.9: Added: optimization procedures for burning data CDs/DVDs
Updated: language files
Fixed: all known omissions