This digital camera retrieval utility recovers deleted audio, video, and photo files from formatted multimedia memory cards. With this software, lost photo snapshots can be extracted and restored in formats such as midi, gif, jpeg, bmp, mpeg, and jpg.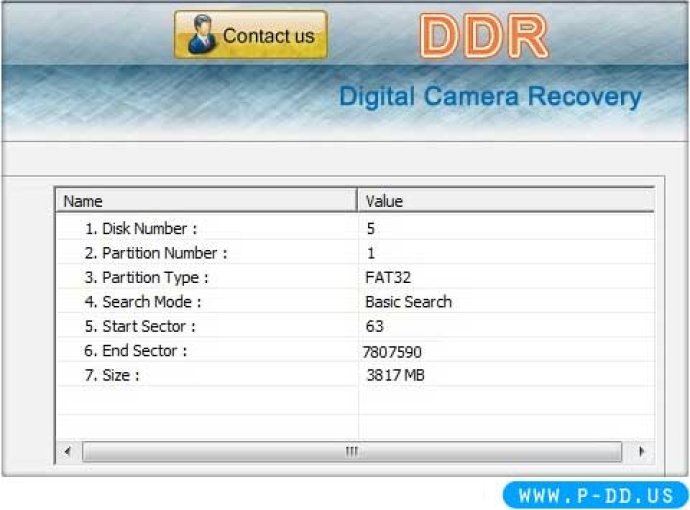 I had the pleasure of trying out the Data Doctor Recovery software and I must say it exceeded my expectations. As a photo enthusiast, I have had moments where I accidentally clicked on the delete button on my camera or improperly used my digital camera which caused me to lose precious photos. This software did an amazing job of recovering all my deleted pictures, audio and video clips, and photos.

One great feature of this restoration utility is that it was able to restore deleted jpeg, gif, bmp, mpeg, midi image files and extract lost snapshots with ease. The utility was not limited to just one brand of the camera. It was able to retrieve deleted file records from various branded cameras like Panasonic, Samsung, Kodak, Konica, Sony, Olympus, Toshiba, PRETEC, Nikon, among others.

Another feature of the software is that it takes into consideration user difficulty. With its help option, users can be confident in using the software properly to recover any deleted data. The software is user-friendly with a Graphical User Interface (GUI) that made recovery more efficient. The demo version of the software also allowed me to try it out before purchasing it, which is a great comfort.

The restoration utility easily restores accidentally formatted or deleted audio, video clips, files, images, and snaps. The software supports windows operating system like windows 98, 2000, 2003 server, NT Workstation, NT Server, Me, Media center edition, Pro edition, Windows XP Home edition, and Vista.

Overall, this digital camera data retrieval software is read-only, hence it does not affect other files. It is safe and non-destructive, and its recovery process is impressive. With its ability to retrieve bmp, gif, Jpg, jpeg, midi image files from any digital camera and extract deleted records from multimedia memory cards, this utility makes the recovery process easier and more efficient. I would highly recommend it to anyone looking for a reliable data recovery software.
What's New
Version 4.0.1.5: Added support for all pictures files