Dinner Wiz generates random menus based on user preferences to inspire and assist with dinner suggestions.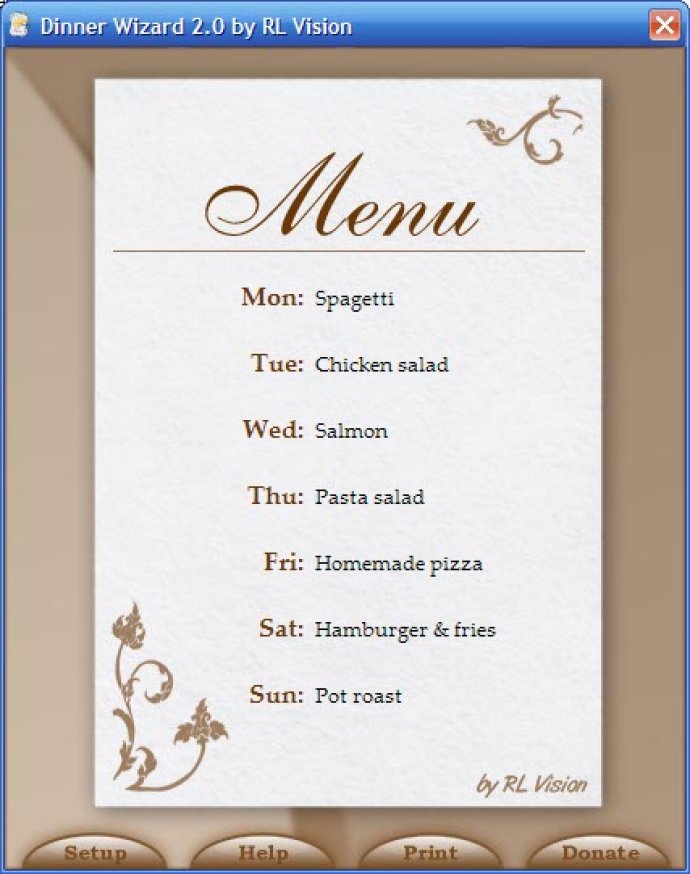 If you are someone who struggles with figuring out what to eat for dinner every day of the year, you'll be happy to know that there is a software out there designed to help you with just that. Dinner Wizard is free program which has been created to assist you by suggesting a weekly menu based on your preferences, making your meal planning process easier and more efficient.

Using Dinner Wizard is very simple and straightforward. With just a few clicks, you can create a new menu that features dishes which are randomly chosen. Additionally, you can customize the program to suggest dishes that suit your specific taste preferences. Once you have generated your menu, you can use it for inspiration and ideas, or even follow it strictly if you wish to do so.

What's more, the result is a beautifully designed menu that you can print out and keep for easy reference later on. The best part? Dinner Wizard is completely free to use, making it a handy tool that everyone can enjoy. Thanks to the features included in Dinner Wizard, you can now take the hassle out of meal planning and enjoy more time doing the things you love.
What's New
Version 2.11: Complete rewrite with new pretty interface, print functions etc