DJ Mix Pro is a comprehensive software that provides smart MP3 player and mixer with fully automatic mixing capabilities like cross-fading, beat-matching. It introduces a new approach to DJ mixing, allowing users to create and preview their mix before playing it.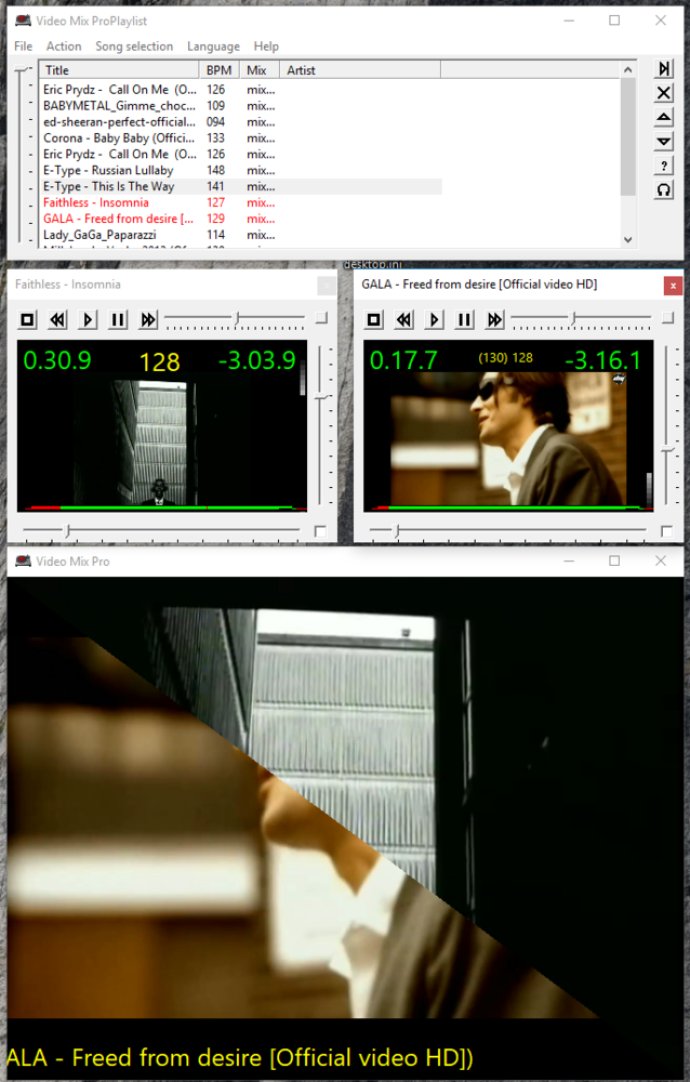 If you're searching for a top-notch DJ software for Windows, then look no further than DJ Mix Pro. This smart jukebox tool is designed with simplicity in mind and makes it a breeze to choose your songs and let it perform cross-fading and beat-matching mixes automatically. All you have to do is fill your playlist, and the rest is taken care of by the software.

What's more, you're able to edit the mix position and length according to your preferences. And if you'd like to preview the mix, just put on your headphones and listen to it. DJ Mix Pro is the perfect program for parties and can help you to become a professional beat-mixing DJ with minimal effort.

Experience the incredible functionality and ease of use of DJ Mix Pro today, and watch as your music is seamlessly blended with quality cross-fading and beat-matching technology. You'll be amazed at how quickly you can become a skilled DJ!
What's New
Version 4.0: N/A
Version 3.0: N/A
Version 3.0.84: N/A