DotCode Font and Encoder Suite offers Java, .NET, Excel, Access and other encoded fonts and encoders that support AIM ISS DotCode Rev 4 and GS1 Application Identifiers for 2D DotCode barcode types.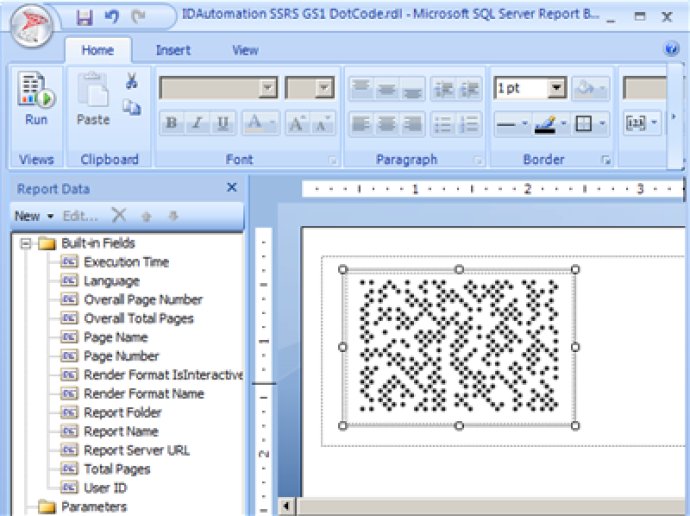 Software Review: DotCode Font and Encoder Suite

The DotCode Font and Encoder Suite is a comprehensive package containing 2D fonts that generate DotCode barcodes for AIM ISS DotCode Rev 4 and all GS1 Application Identifiers. The software also includes encoders that generate barcodes in multiple environments such as Excel, Access, Crystal Reports, FileMaker, SSRS, .NET, Java, Internet, Email and more.

This software offers compatibility with virtually every environment on Windows, Mac, Linux, and Unix systems. The encoders in this package are generally compatible with the latest versions of many environments or applications. DotCode is a unique barcode pattern that offers highly adjustable size ratio and pattern, which enables high-speed printing and scanning where other barcodes may not deliver.

Some additional features of the DotCode Font and Encoder Suite include adjustable quiet zone, row, column, and size ratio settings. The package also includes an Excel Font Encoder App that allows easy copy-pasting barcodes from Windows or Mac. The software package comes with various high-speed font types such as Digitally Signed TrueType, OpenType, PostScript, and PCL fonts.

The DotCode Font and Encoder Suite comes in various licensing options that cater to different usage scenarios. Single or multi-user licenses are available, as well as licenses for single sites, developers, or commercial usage. Developer License versions include Developer Tools for use in Java, .NET, SSRS, the web, and other complex environments.

This software package can be downloaded immediately after the order is placed and paid via their website. Furthermore, there is an option to download a free demo for testing in non-Developer environments. Overall, the DotCode Font and Encoder Suite is a powerful and flexible solution with an array of features ideal for anyone looking to generate high-quality barcodes at high speeds.
What's New
Version 2020: - Signed .NET Standard and Core assemblies with SHA256 and strong names. Previous versions, including demo versions, contain only MD5 signatures if any.